Canadian rapper Drake dropped his new album 'Scorpion' in the early hours of Friday morning and referenced Real Madrid star Cristiano Ronaldo, but not Barcelona's Lionel Messi.
MORE: This embarrassing statistic shows how distraught some Manchester United fans are regarding the Fellaini announcement
Cristiano Ronaldo fanboys believe that this once and for all proves that the Real Madrid star is the real GOAT, not Lionel Messi.
Drake's new album features 25 tracks and the reference to Portugal captain Ronaldo can be found on the single 'Blue Tint'. Drake notes, "Way this shit set up I live like Ronaldo, but I never been to Madrid."
Upon an initial listen to 'Blue Tint' most reasonable and right-thinking individuals would assume little of the reference to CR7. Some however believe that Canadian rapper Drake now has the power to decide who is the greatest footballer of all-time because… well, actually – actually we're not really too sure why some people believe this. Perhaps we're just out of touch with the youth culture of today.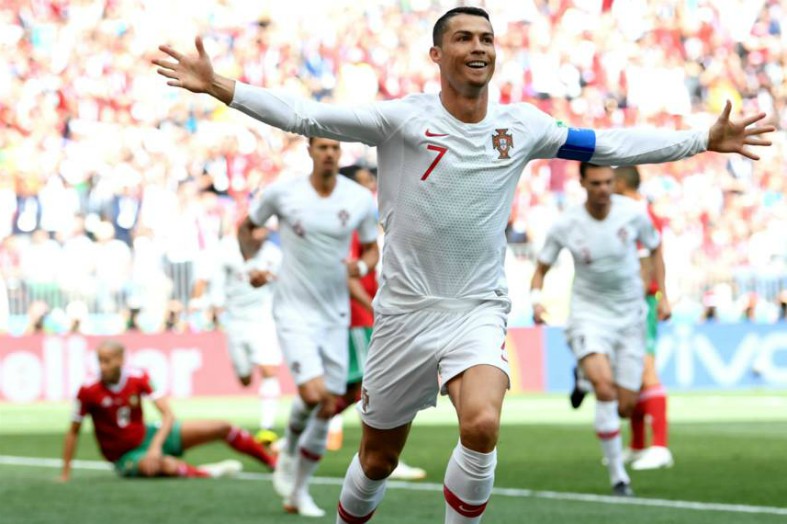 While Ronaldo has four goals to Messi's one at this summer's World Cup in Russia, the harsh reality is that his name realistically only features in Drake's track 'Blue Tint' because it has more syllables than Messi's name and therefore fits within the verse.
Ronaldo fans inevitably have taken today's news to illustrate yet another claim as to why Ronaldo is superior to Messi.
Y'all really hate on Drake like Messi fans hate on Ronaldo lmao relaxxxx guys

— Its the Gem.in.i.? (@dearninaC4) June 29, 2018
Ronaldo – 1 S/o from Drake
Messi – No S/o from drake

Goat debate over

— Abelino (@tequilapapii) June 29, 2018
Damn so Drake really gonna reference Ronaldo instead of Messi smh ?

— R?Z? (@ayyitsroger) June 29, 2018
Ronaldo > Messi @Drake

— Torreira ™? (@TrustedTorreira) June 29, 2018
Drake Mentions Ronaldo but not Messi ???

— William R II (@crackley10) June 29, 2018
Drake mentioned Cristiano in his new song "blue tint" & that ends the debate on who's better between Ronaldo ? and Messi ?

— #UnizuluGrad2018 ? (@tbosmolakeng) June 29, 2018
Drake mentioned Ronaldo in Blue Tint. You still think Messi is the goat? ? Drake knows greatness ? pic.twitter.com/LFLChFC0TU

— Jonboy ?? (@Jon_Esquibel) June 29, 2018
Drake talks about Cristiano Ronaldo in Blue Tint and that right there kills any debate about who's better between Ronaldo the ? and Messi #Scorpion #GoatonGoat #Ronaldo #Drake

— Nestor Vega (@Nestor_Dodgers) June 29, 2018