Manchester United have announced today that Belgian midfielder Marouane Fellaini has signed at contract extension to remain at Old Trafford, but some fans are very unhappy about the news.
MORE: Man United given boost in pursuit of €50M Real Madrid star, Julen Lopetegui adamant about ace leaving
Marouane Fellaini has signed a new contract extension under Jose Mourinho that will keep him at Old Trafford until 2020. Manchester United also have the option to to extend Fellaini's new deal by an extra year if they wish to do so.
Marouane Fellaini has signed a new #MUFC contract which runs until June 2020, with the option to extend for a further year.

Full details: https://t.co/aC01F3JIDs pic.twitter.com/oFvKHSPxyw

— Manchester United (@ManUtd) June 29, 2018
Fellaini arrived from Everton under David Moyes in 2013 as one of United's first ever post-Sir Alex Ferguson signings. It is fair to say that the Belgian midfielder has split opinions in his five years at Old Trafford.
Fellaini is often the brunt of the jokes to all football fans and his 'slightly' clumsy and unorthodox style of football is one that often provokes a 'strong' reaction on social media.
This opinion splitting persona that Fellaini produces on a football field with his size 18 football boots and Jackson Five inspired barnet can be no better illustrated than the reaction that his new contract extension has garnered.
United posted a video to their official YouTube channel today to honour the announcement. The reaction to the video has been unflattering, to say the least.
The video has received over one thousand dislikes within the first day and currently has over double the amount of dislikes to likes. (We're not sure if we can even define Fellaini as opinion splitting anymore. It would appear that United fans just genuinely hate the poor fella.)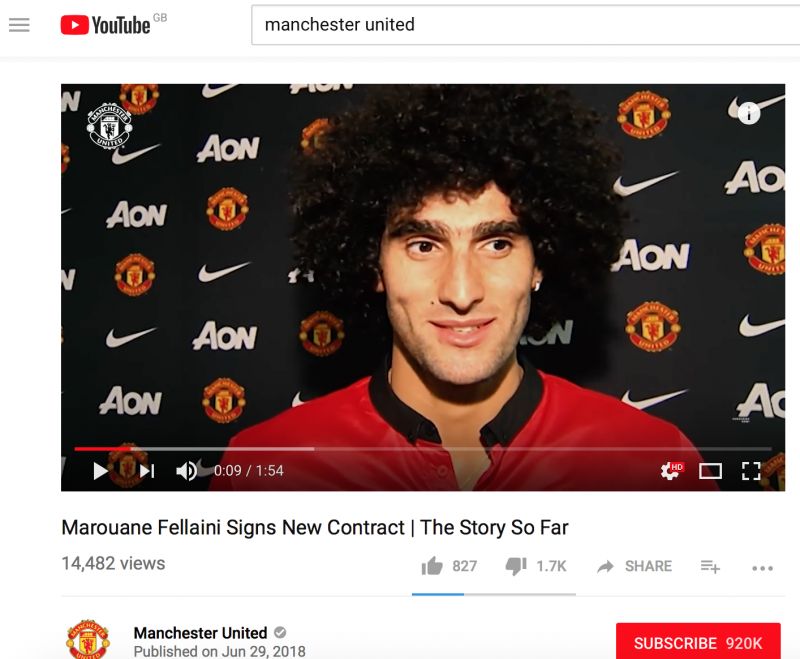 The comments? Is there some solace for the poor boy in the comments section, perhaps? Just take a look for yourselves.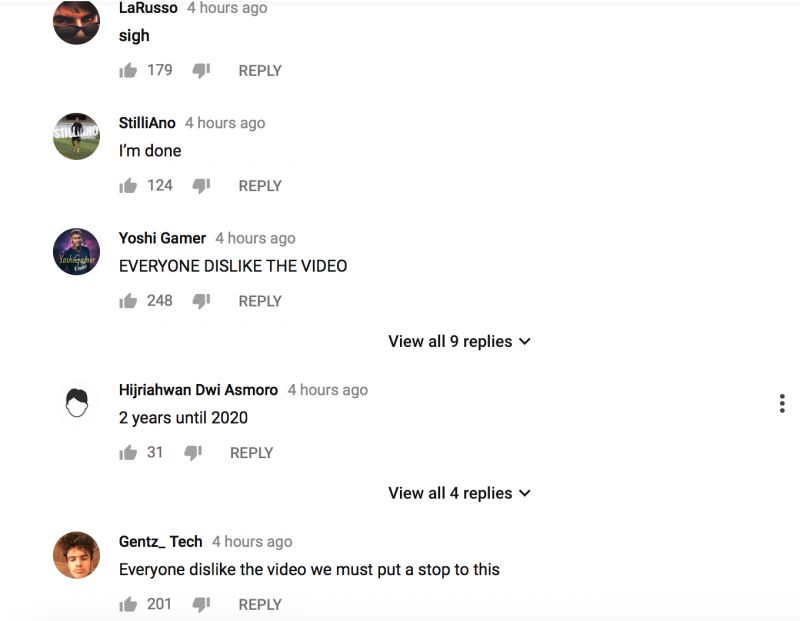 You can watch the announcement video in all its glory below.