A wonderkid looks set to leave Real Madrid for a very specific reason. 
MORE: Real Madrid ace admits club will save locker for €260m superstar locked in talks to join Real
Achraf Hakimi looks set to leave Real Madrid to complete a loan move to Borussia Dortmund in order for the star to fulfil a similar development process to Dani Carvajal.
Hakimi is a 19-year-old right-back who travelled to Russia this summer as part of Morocco's 23 man squad for the World Cup.
The young African has experienced little action at Real Madrid since graduating from Real's youth teams. Hakimi has been apart of the Real set-up since 2006 as just a seven-year-old.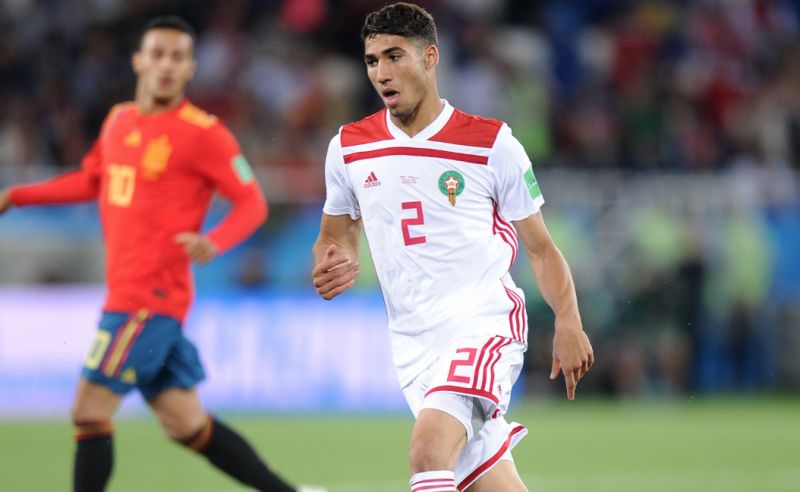 Morocco World News have reported today that the right-back is now set to be loaned out to Bundesliga giants Borussia Dortmund to act as a deputy to Polish right-back Lukasz Piszczek.
The apparent reason for Real agreeing to let their talented teenager leave the Spanish capital for the first time since joining as a child in 2006 is because they want him to undergo a similar development to that of Real's current first-choice right-back Dani Carvajal.
A report from Tribuna has stated that Carvajal's loan spell with Bundesliga side Bayer Leverkusen in the 2012/13 season is the primary motivation for Real to allow Hakimi to complete a similar loan deal in the hope that he will develop into a player that can mirror and inevitably replace Carvajal.
Even when Carvajal has missed game-time through injury last season Real often opted to use centre-back Nacho as a right-back rather than give Hakimi opportunities. Hakimi's new Bundesliga challenge will now give him the opportunity to play regular football at a top level.