England winger Jesse Lingard has singled out Colombia striker Radamel Falcao as a player the side will need to keep an eye on in their World Cup clash.
Gareth Southgate's side are next in action on Tuesday in this last-16 encounter, with many feeling they have ended up taking the potentially easier route to the final by finishing behind Belgium in their group.
MORE: Golden Boy 2018: Kylian Mbappe joined by Manchester United & Liverpool wonderkids but there's one glaring omission
Still, Colombia will have something to say about that and have players like Falcao who can cause England a great deal of problems.
Lingard knows the Monaco striker from his brief time at Manchester United, and says he's one the defenders will be well aware of in the penalty area.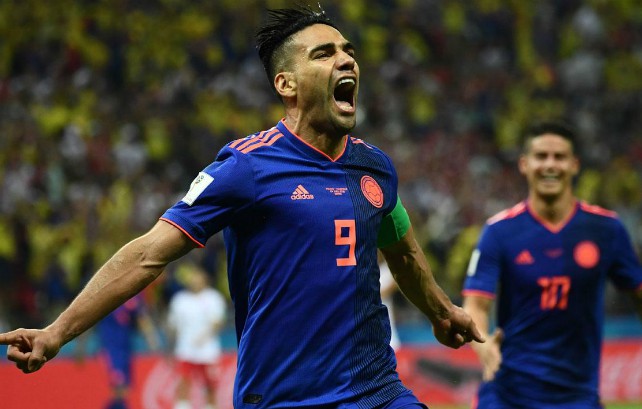 Despite struggling in his time in England during spells with both United and Chelsea, the 32-year-old has been prolific once again with Monaco and scored his first World Cup goal this summer in Colombia's win over Poland in the group stages.
'He's a top-class player. When he's in that box, he's lethal and his finishing in the box is top notch, so, obviously, we are aware of that,' Lingard is quoted in the Telegraph.
'He's a threat, but I think we've got the guys at the back to deal with that situation. We'll be aware of him.'