Chelsea are reportedly prepared to let Willian go this summer if they receive a £70million transfer fee for the Brazilian winger.
Willian is said to be desperate to join Barcelona, and though he'd be expensive, the Blues are ready to let him go for a fee of £70m, according to Mundo Deportivo.
It is little surprise perhaps that a big name like Willian wants out of Stamford Bridge for a move to the Nou Camp right now, with Chelsea seriously going backwards last season.
CFC only managed to finish 5th, and though they won the FA Cup final, they will not be in the Champions League next term and their recent work in the transfer market suggests it could take some time for them to get back to where they were.
The Daily Express have also linked the 29-year-old with Manchester United in recent times, but the good news for Chelsea is that Mundo Deportivo's report suggests he has his heart set on a move to Barcelona.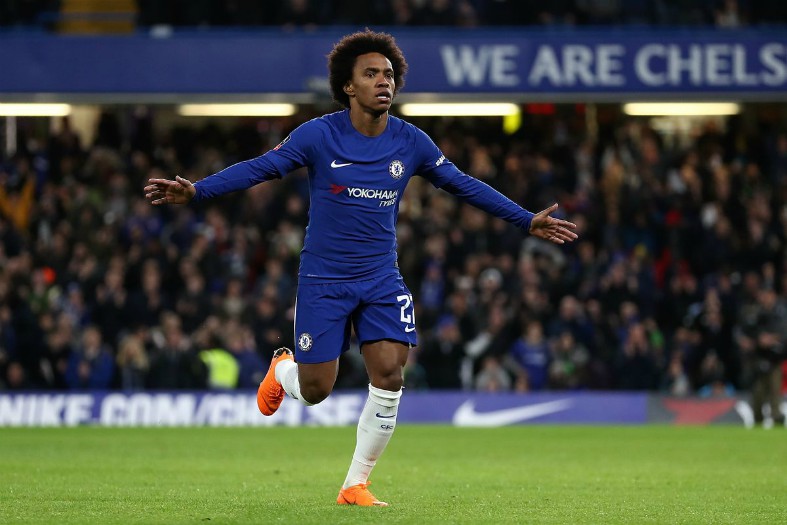 Having lost Nemanja Matic to United last summer, Chelsea would do well not to sell another big name to a direct rival, with Willian proving himself one of the most effective attacking players in the Premier League in recent years.
The Brazil international would also be an ideal fit for Jose Mourinho's side, who lack natural wingers to supply the kind of delivery a striker like Romelu Lukaku would really thrive upon.