Some Manchester United fans have reacted furiously to the news from Guillem Balague that the club turned down the transfer of Cristiano Ronaldo.
Speaking in a video update, Spanish football expert Balague explained the latest situation with Ronaldo as the wheels are very much in motion for him to move to Juventus.
MORE: Jose Mourinho ready to offload Manchester United star after series of bust-ups
Balague says Ronaldo wants to leave Real Madrid and Juventus are ready to pay what's required to bring the Portugal international to Turin this summer in what would be a sensational move.
It is little surprise, however, to see that some United fans are not at all happy to hear from Balague that their club said they weren't interested in re-signing the 33-year-old.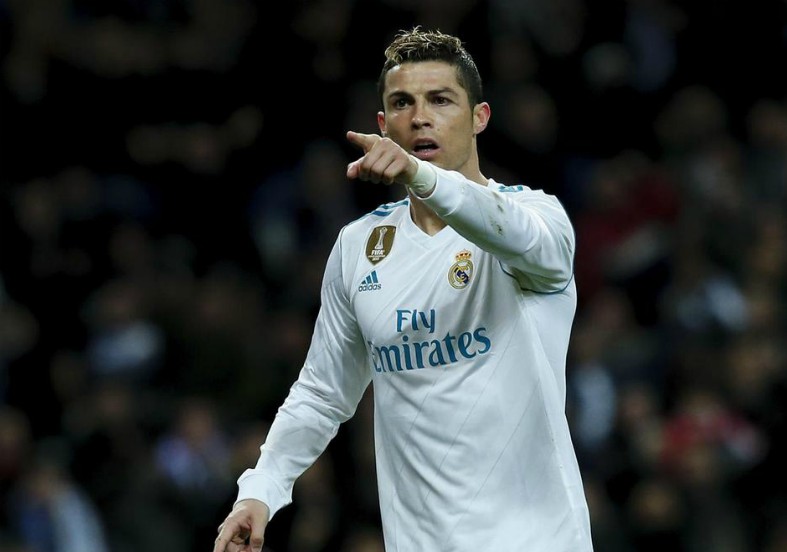 Ronaldo shone for the Red Devils earlier in his career and would have been a hugely popular addition, though it now looks off the table.
It isn't clear if this was specifically down to any decision Jose Mourinho made, but he's bearing the brunt of things in the comments on this Instagram video and on Twitter.
One comment read "f**ck mourinho i swear" while one said "turned him down…" followed by a confused emoji, while Twitter is also full of stuff like this…
SHAQIRI>RONALDO?
MAN FUCK JOSE MOURINHO BRUH HES A FUCKING BITCH GET HIM THE FUCK ON OUT OF OLD TRAFFORD.
MAN REALLY ISNT PURSUING THE BEST PLAYER IN THE WORLD BECAUSE HED RATHER HAVE A MEDIOCRE WIDE MAN TO START OVER MARTIAL, RASHFORD, AND MATA https://t.co/k035r8rjsB

— kyjah (@Kyjah87) July 5, 2018
I'm sorry but we should be signing Ronaldo for £88m. Absolute bargain. The one time he is actually leaving Madrid and we are not in for him. Mourinho come on!

— MUFCTransfers (@_MUFCTransfers_) July 5, 2018
Find it hard to believe that we've tried to sign Ronaldo back virtually every season since he left and now that he actually wants to leave (supposedly) we aren't in for him

— MOURINHO OUT (@TheFinishedOne) July 5, 2018
@ManUtd sign Ronaldo!
There is no excuse not to. Sack mourinho if needed. He is destroying the club. There is no connection to the fans anymore, Ronaldo is exactly what United need. To the board, get him back or get out of our club!

— Jonny Mufc (@JonnyMufc2) July 5, 2018
So basically we are letting Ronaldo go to juve.what a fucking joke ed Woodward and Jose mourinho are our transfer business is a utter shambles they better come up with something special or else ???

— RobMUFC (@RobAnderson1258) July 5, 2018
If we let @Cristiano join Juventus for 88m and our biggest transfer business this season is Fred and then Fellaini resigning it's seriously going to push me over the edge with Mourinho. Ffs seriously why are we not going in for him. #MUFC

— …s… (@xSIMONEx7) July 5, 2018
We have become clown of a club seriously! Biggest club in the world, only on papers! Disgrace that Mourinho doesnt want Ronaldo at United. Im now Mourinho Out and cant see anyone to sort this thing out apart from someone from within the club. #Giggs https://t.co/m8WgzdQjR4

— Hassaan Siddiq (@Hasaan0060) July 5, 2018
Can't believe mourinho and Woodward are going to miss signing Ronaldo it's outrageous. #mufc #ronaldo

— Luke (@PureGaming07) July 5, 2018