Former Arsenal manager Arsene Wenger admits he found Mesut Ozil frustrating to watch at the World Cup with Germany this summer.
The Gunners playmaker did not have his best tournament by a long shot in Russia, with Germany also generally poor as they crashed out at the group stage due to defeats to Mexico and South Korea.
MORE: Bernd Leno handed unusual number for Arsenal as reasons are revealed
Wenger, who left Arsenal at the end of last season, knows plenty about Ozil and has always been a big defender of his, despite him often having his critics in the Premier League.
The 29-year-old has a languid style of play that rubs some people up the wrong way as it can come across like he isn't working hard enough on the pitch.
Wenger, however, simply feels Ozil wasn't at his creative and decisive best at the World Cup, and admits he often found himself frustrated at his decision making and lack of impact for his national side.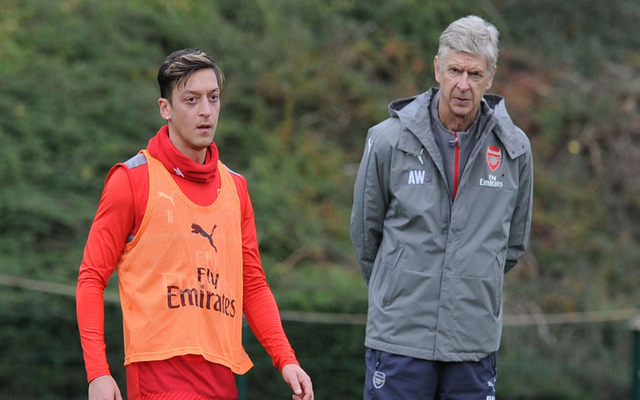 'When I watched him play, I could feel that there were situations in the game where he could have moved forward, progressed more vertically. But he played safely,' Wenger told beIN Sports, as quoted by the Metro.
'I always was thinking come on, that's not the real Ozil I know, the guy who can kill.
'He did play alright, but I think he didn't play with the complete freedom, he played a little bit with the handbrake on at this World Cup.'