There's been a superb break-down of what's going on at Chelsea regarding Antonio Conte today after reports of his sacking.
News broke earlier this afternoon that the Blues had finally parted ways with Conte after months of speculation, and ESPN claim club sources have informed them the rumours are correct.
In an in-depth report, ESPN claim Conte's departure has been held up for two reasons, with the club hoping to sort things out as early as May.
The report states Chelsea have long been trying to bring in Napoli manager Maurizio Sarri as Conte's replacement, but have for some time been uncertain if they would definitely land the Italian tactician.
? Win % of recent Chelsea managers:

Ancelotti – 61%
AVB – 48%
Di Matteo – 57%
Benitez – 58%
Mourinho – 59%
Hiddink – 37%
Conte – 65%

No pleasing some people…? pic.twitter.com/Y25nGIG5Ws

— CaughtOffside (@caughtoffside) July 12, 2018
Thank you for everything, Antonio Conte. Restoring our belief in the side. The crazy celebrations. The press conference rants. The trophies. Everything you have done throughout this rollercoaster two-year period.

You will never be forgotten. You'll always be a Blue. ? pic.twitter.com/kRlBVWQZsw

— Talk Chelsea (@talkchelsea) July 12, 2018
This uncertainty and Conte's own reluctance to resign as top clubs like Real Madrid and Paris Saint-Germain appointed other managers, slowed the process down considerably for CFC, according to ESPN.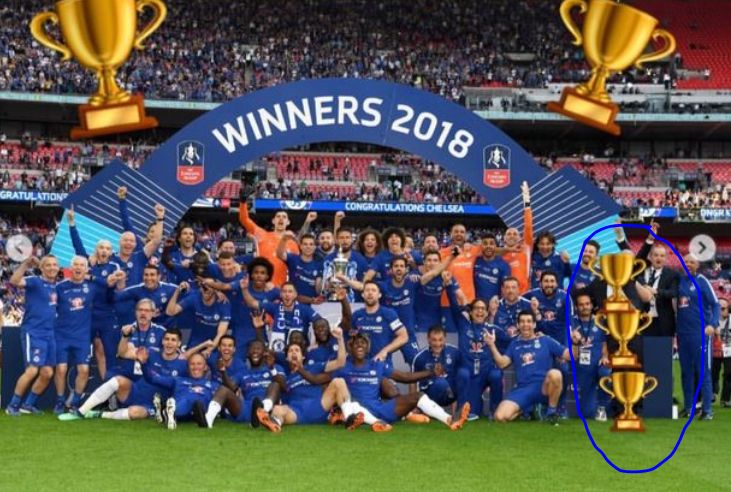 The piece also mentions things unravelling due to clashing with players such as Diego Costa before he left the club, as well as with current stars David Luiz and Willian, who notably obscured the manager from his FA Cup celebration picture on Instagram.
ESPN adds that Sarri is now looking set to come in, bringing Napoli midfielder Jorginho with him in what looks an exciting new signing.
Chelsea are yet to make an official announcement of Conte's departure at the time of writing.