Chelsea look set to seal the transfer of Juventus goal machine Gonzalo Higuain if they bring in Maurizio Sarri as their new manager, according to stunning reports.
In what would be one of the signings of the summer, it now looks as though Higuain has indicated he's ready to join Chelsea in a deal set to cost around £53million, according to Corriere dello Sport.
Additional information from the Daily Express suggests Sarri could be key to the deal, with Higuain quoted in the piece as previously professing his love for the Italian tactician, whom he played under at Napoli.
ESPN are among the sources claiming Chelsea are set to hire Sarri to replace Antonio Conte, despite delays in an official confirmation.
Chelsea certainly look in dire need of a new signing up front after Alvaro Morata's poor form last season, with the Spain international managing only 15 goals in all competitions.
Higuain, by contrast, scored 23 for Juve, following up on 32 the season before in what has been an extremely prolific career for him in Serie A.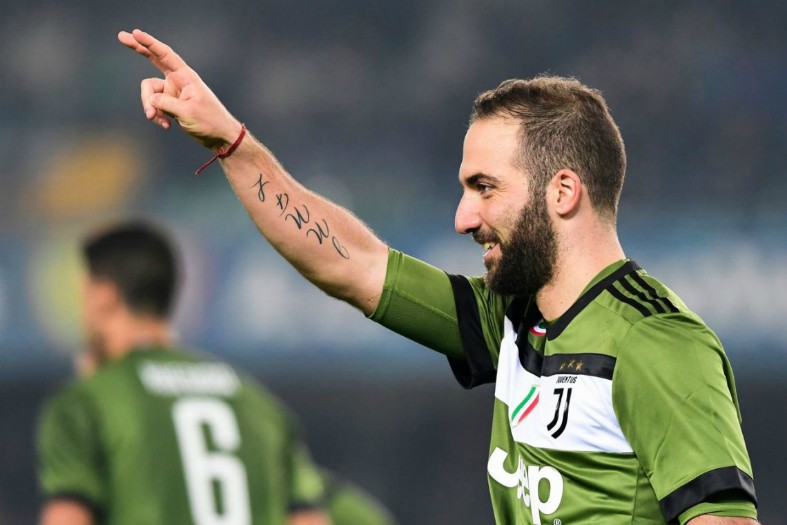 In total, the Argentina international has an immense record of 313 goals for club and country in his career so far.
Corriere dello Sport claim Sarri wants Chelsea to sign his former player, and he seems keen on the move too.
This follows other recent claims that Chelsea had agreed a fee for Higuain, which came from Sport Mediaset, with translation from the Metro.
After last season's disappointments, the signing of a player of Higuain's calibre would be just what the Blues need to get back on track and boost morale at the club.