In 1996, Pulp released their fourth and final single from the much-heralded Different Class album. It was called Something Changed, a poignant Britpop slice of sliding door romance of what might have been. A few months later, Gareth Southgate was missing a penalty kick at Euro '96 that denied England a spot at their own European Championship final. Even so, something really had turned. England had finally gained football respect, by thrashing the Dutch 4-1, seeing Spain off on penalties and then being within a Gazza foot of knocking out the Germans.
As the '96  anthem "Three Lions" crashed back into the top 40 a mere 22 years after its original release,  there was an air of familiarity about this feelgood factor and perhaps an inevitable sense that Russia '18 might end prematurely once hope had made expectations inflate beyond capacity.
When England lost to a 10-man France 3-2 in Paris just under 12 months ago, a waistcoat-less Southgate was not as fluid and confident as he sounds now in immediate post-match analysis. After all, he had just seen off the title "interim manager" which had been his biggest opponent so far to advancing the nation's football team.
It was only months before that the FA were dithering over a full-time appointment  Southgate opined "I've no idea which office I need to go in or which space I'm going to park my car in." Such administrative problems are no longer a worry.
Within the bowels of the Stade de France that night, "The Gate" was sowing the seeds of his vision with a realistic and calm assessment of what he had just seen: "You've got to test yourselves against the best because otherwise it can mask where you might be as a team."
After his ill-fated one match tenure, Sam Allardyce suggested that Wayne Rooney could play where he wanted from the off.  Southgate gave no such guarantees to anybody. It was a stark analysis of the good and bad of England a year before a World Cup..
There are now more believers than doubters in Southgate's vision. No second referendums needed here. However, the naysayers on the backbenches are still piping up. They now feel safely  smug that once the national team played anybody "of note", they would struggle. In other words, the route to the last team standing, while exhilarating in terms of visceral emotion, was not much to shout about given the limitations of the opposition.
After beating Tunisia in stoppage time, smashing Panama's thirty-something plodders, looking second best to Belgium and sneaking past Colombia's crack paramilitary squad via a  (legal) shootout, the victory over Sweden was welcome for its lack of drama. England were functional and bright in that game, managing the game with real discipline but were also worrying wasteful.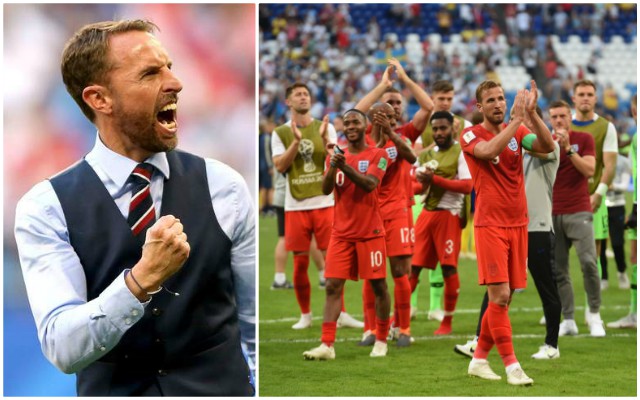 On that emotional nice in Paris last June which was played out just days and weeks after the terrorist attacks in Manchester and London, Southgate's side flickered brightly in the first half and, in retrospect, showed the first signs of a fledging unit that were at least going to be able to hold a candle to the more heralded golden circle of international royalty. Paul Pogba,  Ousmane Dembele and Kylian Mbappe tormented John Stones, Gary Cahill and Phil Jones in the second half. On Wednesday, Modric, Rebic, Rakitic and Perisic began to raise the temperature to the point where the midfield was starved of fuel. The Three Lions roared themselves hoarse and the quality of the first half transmuted into long balls and shapeless shifting.
So, if England really want to transcend the damning with faint praise that comes with the " you've got to beat what's in front of you" brigade, then they need to find a way to keep playing, rather than kicking the ball away against a cabal of more established opponents.
If nothing else, Russia '18  has shown that nobody knows who stands where in the world order.
Southgate has given his England squad the freedom to express themselves and to be brave enough to play their own game in the face of vaunted opposition. If that philosophy wilted a bit in the face of Croatia, then it just shows more needs to be done to get another rung up the ladder.
In the aftermath of that friendly defeat in the French capital, Didier Deschamps said England were "a nice team". They've graduated, but not to the point where they can take on the French again sadly.
Even so, in the next few years, Southgate can prove that nice has turned into something a lot more sustainable……As that Pulp song goes: "When we woke up that morning we had no way of knowing that in a matter of hours we'd change the way we were going…."