Chelsea playmaker Eden Hazard appears to be Real Madrid's top target to replace Cristiano Ronaldo this summer but he the may not take the Portuguese icon's famous No 7 shirt.
Portugal captain Ronaldo is leaving the Bernabeu after nine years to continue his stellar career with Juventus in Italy. Ronaldo's CR7 brand image will be allowed to go from strength to strength after Juventus winger Juan Cuadrado gave up the magic number to accommodate the superstar.
CaughtOffside has discovered that Real ace Luka Modric would be willing to make a similar gesture to help Hazard feel welcome in Madrid. Modric has been Real's No 10 for just one season, having replaced James Rodriguez after wearing the No 19 for the majority of his career in Madrid.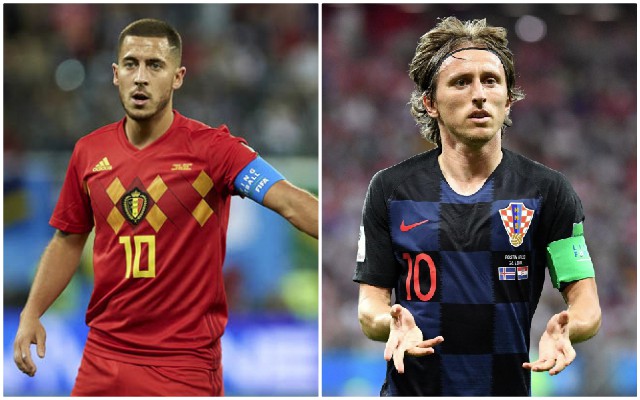 And while remaining Real's No 10 is Modric's preference, a member of his inner circle revealed that he would have no qualms about giving it up if such a gesture could boost Real's attempt to land Hazard.
Hazard has worn the No 10 jersey at Chelsea since 2014 when he told reporters: "It is my favourite number and is one I am used to wearing for the national team, as well as the one worn by some of my heroes from when I was a kid, like Zinedine Zidane."
Former Real boss Zidane is a long-time admirer of Hazard too. The Frenchman left Madrid last month after delivering a third straight Champions League title, but his exit did not end Real's interest in Hazard.
Hazard, who will be hoping to lead Belgium to a third-place finish at the World Cup on Saturday, remains a top target for Real.
The 27-year-old makes no secret of his interest in a move to the Spanish giants either.
His flirting with Real is persistent and he recently told beIN Sports: "I think Real Madrid is everyone's dream. Zidane or no Zidane, the white shirt is special."