Manchester United legend Rio Ferdinand dropped a not-so-subtle hint in his old club's direction in terms of pursuing the transfer of Kylian Mbappe.
The Paris Saint-Germain forward has just had an outstanding World Cup with France as he scored in Sunday's 4-2 final victory over Croatia.
In doing so, Mbappe became the first teenager since Pele to score in a World Cup final, and there is no doubt now that the 19-year-old is very much destined for a big career.
Having made his breakthrough at Monaco the season before last, Mbappe has gone from strength to strength and really delivered on the big stage this summer with Les Bleus.
GOAL! Teenage sensation Mbappe picks the ball up 25 yards out and unleashes a pinpoint strike low into the bottom corner pic.twitter.com/cw6PkmgY5p

— ITV Football (@itvfootball) July 15, 2018
Ferdinand is a huge fan of the France international, saying he's sure he's destined to win the Ballon d'Or before long, and saying he hopes United are pursuing him.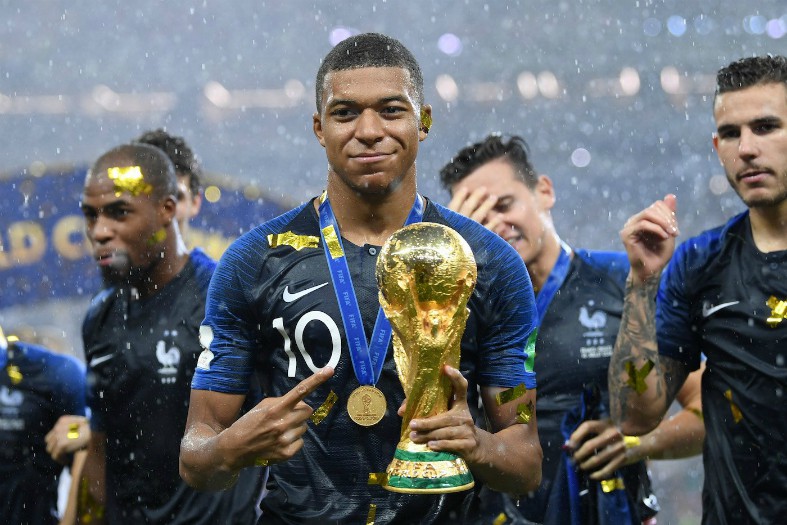 The Daily Mirror did recently claim there is some interest from the Red Devils in Mbappe depending on his situation at PSG in the near future, and it's a move that would certainly have the blessing of Ferdinand.
'He is the guy who will be standing up on that Ballon d'Or podium in years to come. Easy,' the former England international told BBC Sport.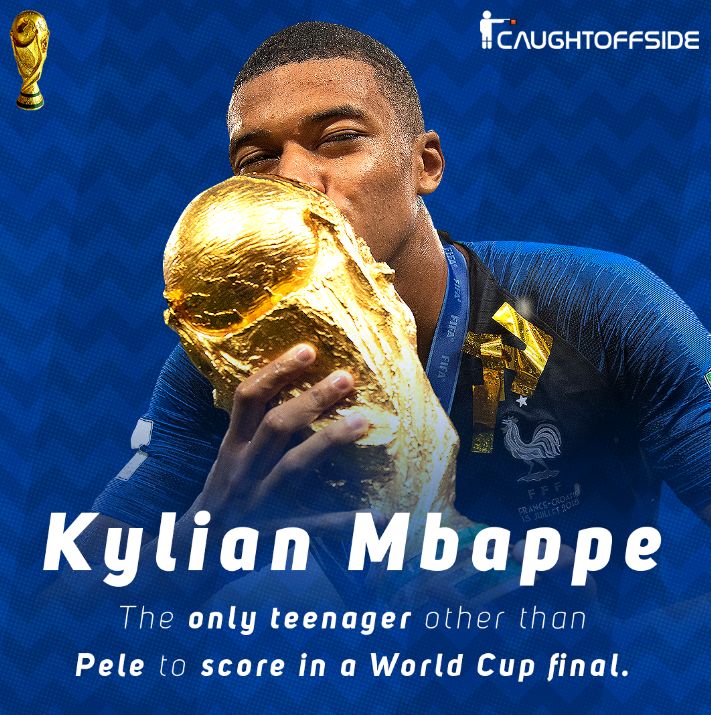 'I hope my old club are chasing him. He has that connection with Paul Pogba too.'
And he's far from the only one thinking this after Mbappe's display yesterday, with various fans on Twitter also expressing their desire to see Mbappe at Old Trafford…
If the Glazer family wants to show us that they really want to make our Manchester United the biggest team in the world again, they should try to do everything to sign Kylian Mbappe. Paying whatever it takes.

The team that signs Mbappe will rule football for the next decade. pic.twitter.com/4ZBIzZZVtk

— MourinhoMUFCfan (@MourinhoMUFCfan) July 15, 2018
united should just put every penny they have into signing mbappe

— big kate (@SM0CAINE) July 15, 2018
United need to sign Mbappe quick

— Dan (@FutbolDan_) July 15, 2018
yess.. agree.. hahaha.. mbappe for the United! https://t.co/rvTdHprmxP

— myHemmy (@myhemmy) July 16, 2018
who would not want pogba-mbappé duo, so you better sign that golden boy United pic.twitter.com/ocRNcI7aQh

— ????? (@imTrideb_) July 16, 2018
Get Mbappe to United! Give them an empty cheque book https://t.co/qUbHFZUM8g

— Wasiimii (@Shaggeyy) July 15, 2018
I'd sacrifice a 100 newborn babies for Mourinho to die and Mbappe to join United

— ? (@dawpaii) July 15, 2018
Manchester United need a right sided attacker. Kylian Mbappe is a right sided attacker. Please for the love of all things holy just throw every brinks truck we have at him.

— Knox Ashford (@kpashford14) July 15, 2018
if Mbappé doesn't win the Ballon d'Or im never watching sports again

— Ivan Guzman (@ivangvzman) July 16, 2018
I want Manchester United to Sign Mbappe. He makes all the right runs. Hes a future Ballon D'or candidate for sure.

— Haaris Noray (@HaarisNoray) July 15, 2018