Liverpool have reportedly made a world-record bid for a goalkeeper as they make progress on signing Roma shot-stopper Alisson.
According to the Liverpool Echo, the Reds have submitted a £62million offer and are confident of getting the deal done.
This follows claims from Gianluca Di Marzio that Liverpool were ahead of Chelsea in the running to get the Alisson transfer done, and some LFC supporters are starting to dream of the treble as things move along.
MORE: Liverpool still in Alisson transfer contention as agent hints LFC could pip Chelsea to his signature
Jurgen Klopp has done a fine job on a limited budget at Anfield so far, but has been able to enjoy the opportunity to spend more in recent months.
Perhaps helped by selling Philippe Coutinho to Barcelona in January for what BBC Sport had down as a £142million deal, Liverpool spent big on signing Virgil van Dijk that same month.
This summer they have also seen Fabinho, Naby Keita and Xherdan Shaqiri arrive, and the recruitment of a top 'keeper like Alisson could make this a very strong squad indeed.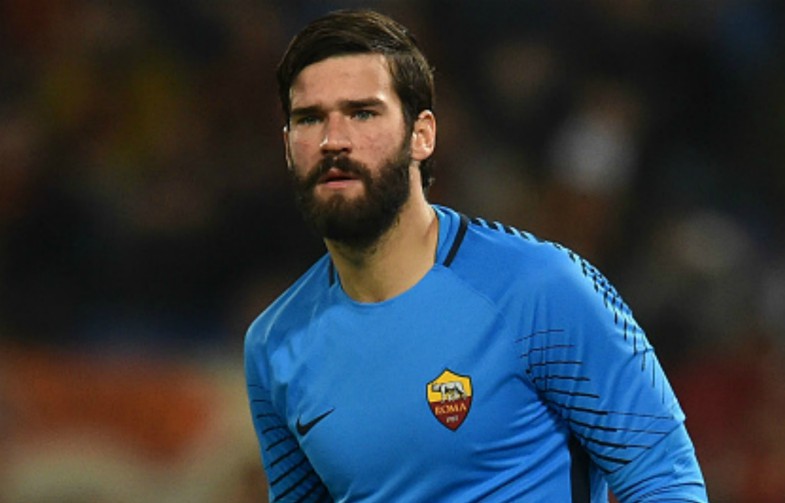 Liverpool were superb in the Champions League last season as they made it to the final, but it was two high-profile errors from Loris Karius that cost them in a 3-1 defeat to Real Madrid.
Alisson would be a significant upgrade, so no wonder a number of Liverpool fans are now predicting their side will win the treble – or slightly less outlandish claims of success – if they get this deal through…
Is it too early to say we're going to win the treble?#LFC #YNWA #Alisson

— Josh (@Josh_LFC4life) July 17, 2018
Alisson signs we do the treble

— Sherbs (@Lewis_hal9) July 17, 2018
Sign fekir, alisson and we r up fr the treble ?

— hafizi (@hafizidzaid) July 17, 2018
I honestly think we are going to do the treble when we get Alisson

— Kamal (@bad_Diego_) July 17, 2018
IF we do sign Alisson we are winning the fucking league. And if we get Fekir as well, we'll will the treble. #Liverpool #LFC

— Mike Graham (@mikegraham108) July 17, 2018
If Liverpool get Alisson and a top CB, I think they have the league.

— joeale (@JoelBlaackman) July 17, 2018
If Liverpool sign Alisson, they're the favourites to win the @premierleague #LFC

— Akhil (@akhilg06) July 17, 2018
Liverpool are now title favourites. #Alisson #LFC https://t.co/UBmDOhXJde

— Matt Jones (@miniMTJ) July 17, 2018
If we sign Alisson, Oblak or any quality kepper, I don't think you could call this team title contenders. I would say we're actually favourites this year… ngl I would be disappointed with third or fourth place, if klopp doesn't win anything this year I don't think he ever will.

— Albin?? (@XShaqiriXherdan) July 17, 2018