Arsenal legend David Seaman has named the club's new goalkeeper Bernd Leno as one Unai Emery signing who might struggle this season.
Speaking ahead of a charity game between Arsenal legends and Real Madrid legends, Seaman expressed the view that goalkeepers particularly struggle when first moving to the Premier League.
The former Gunners number one also pointed out that Petr Cech, who recently actually changed shirt numbers to become no.1 at the Emirates Stadium, has signalled his intent with that move and will surely remain a valuable member of the squad due to his experience.
Leno shone at Bayer Leverkusen while Cech struggled last season, so many fans may expect the German to replace the Czech as first choice under new manager Emery.
David Seaman at the Arsenal Legends v Real Madrid Legends launch yesterday too.

He warned Bernd Leno may struggle to start with in the Premier League – like David de Gea – and added Petr Cech won't give up the No.1 jersey without a fight.https://t.co/crKgI9tf9J

— Simon Collings (@sr_collings) July 18, 2018
Seaman, however, is unconvinced, saying in the video above: 'We still don't know who's the number one.
'I'm always cautious when a goalkeeper comes to the Premier League because it takes them a little while to get used to it.
'If you think back to David de Gea, he really struggled in his first season at United but he's really pushed on since then.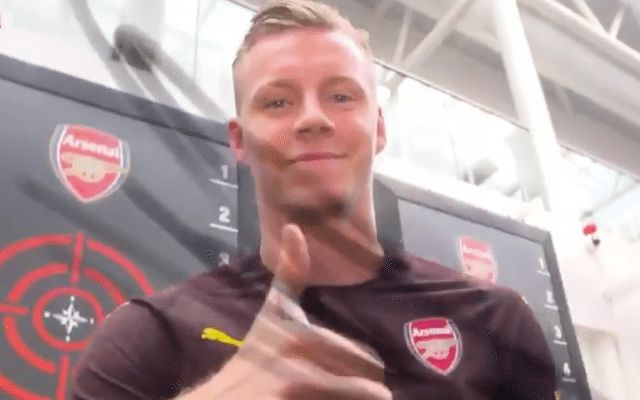 'If he (Leno) is the number one it'll be interesting to see how he adapts to the Premier League. I don't think he (Cech) will get written off straight away, you don't disregard that experience and a guy who's won everything … he's still got a lot to offer.
'What's interesting is Petr's taken the number one jersey, so he wants to stay around for a while.'