Jurgen Klopp's 'magnetism' has been reported as being something of a game-changer for Liverpool in terms of luring big names to the club in the transfer market.
After many years of having to sell before they could buy and often going for players generally considered a tier below the world class names their biggest rivals could move for, Liverpool are now able to compete for some of the very finest players in the world.
When just a few years ago they were gambling on cheap options like Simon Mignolet and Rickie Lambert to fill key positions, the Reds bought Mohamed Salah last summer, Virgil van Dijk in January, Fabinho and Naby Keita this summer, and with Roma goalkeeper Alisson set to follow.
According to a previous report from Gianluca Di Marzio, it's been suggested that Klopp's personal talks with the Brazil international swung things in LFC's favour against Chelsea. It had also previously been claimed that the 25-year-old had agreed on a move to Real Madrid, according to Gazzetta dello Sport, with translation from Sport Witness.
With the Times giving an insight into how Liverpool ended up getting their hands on Alisson, it's claimed that Klopp is now the major pull factor in terms of luring big names to Anfield.
The report states that legendary club captain Steven Gerrard used to text potential targets about joining the Merseyside giants, but it seems the club have been able to majorly change their transfer strategy thanks to the 'magnetism' of their German tactician.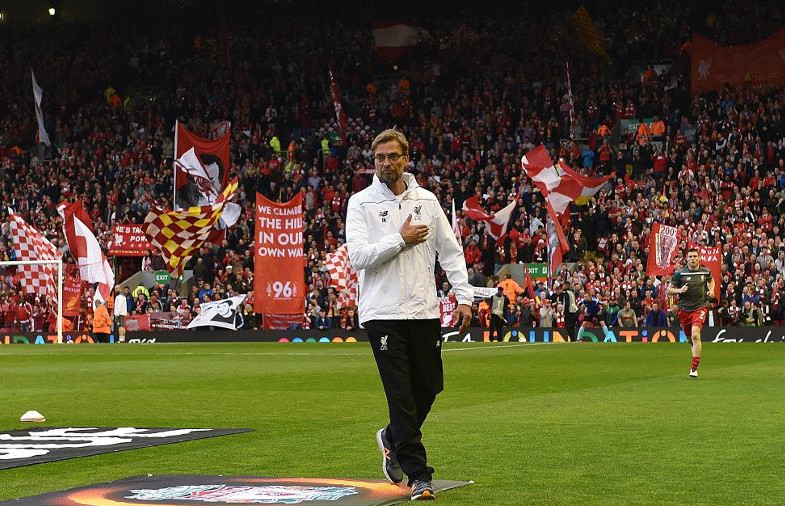 Known for being a charismatic character, Klopp is hugely popular with the fans at Liverpool and will be even more so if he can continue to bring in the world class players required to turn the team back into a force in England and in Europe.
Klopp was able to do as much with less in the way of resources at his old club Borussia Dortmund, so it's exciting to think what he could do what is probably the best squad of players he's managed in his career.
For Liverpool as well, this looks like being the first time in living memory that they go into a new season with so much quality and strength in depth all over the pitch.