Some Liverpool fans are not buying the latest Nabil Fekir transfer update at all as they're convinced conspiracy theories could be at play.
The Daily Mirror claim the Reds are now highly unlikely to pursue the signing of the Lyon star, though some feel this is a smokescreen after how the Alisson deal ended up playing out.
While the Roma goalkeeper's move to Anfield has not yet been confirmed, the Times are among various sources claiming it's set to go through, and it follows recent speculation that the club might not be in the market for a new 'keeper at all.
It was also the Daily Mirror who claimed Liverpool would likely place their trust in Danny Ward to challenge for the number one spot in 2018/19, but just a few days later this seems to have been proven to be nonsense.
These fans believe it's all part of a way for Liverpool to use a smokescreen to improve their chances of getting deals done on the sly.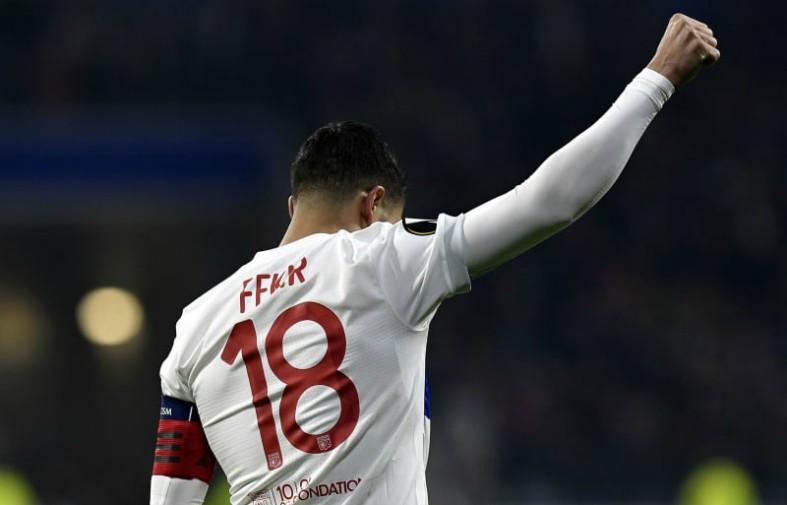 It's worth mentioning, however, that Eden Hazard's situation has sparked Chelsea to also consider signing Fekir as his replacement for £62million, according to Sport.
We're not sure what to make of it all, but a few of these LFC supporters make a decent point about the Ward-Alisson situation, so make your own mind up…
Liverpool will go back in for Fekir. The information given to English press they we're done in the market is the same as the 'Ward is no.1' and 'We're not buying a keeper' stuff. Released for a purpose. It'll happen.

— Jordan A Chamberlain (@Jordan_AC90) July 19, 2018
The idea that Fekir won't be pursued is tosh, I think. We need a playmaker. He's the one Klopp wants. We'll go for him again. I have no doubt.

— Empire of the Kop (@empireofthekop) July 19, 2018
"Liverpool won't sign a new no.10 because Klopp has been so impressed with Adam Lallana since he returned" will 100% be the line in the next week, then Fekir will sign just like Alisson did with Wardy used as a smokescreen. pic.twitter.com/X08k9YS1kt

— The Anfield Talk (@TheAnfieldTalk) July 18, 2018
Fekir could still happen
It's clear that even our most reliable journos are being kept on a tight leesh here after the VVD/Coutinho sagas https://t.co/7p93ZD7kd6

— Adam The Llama (@AdamtheLlama20) July 19, 2018
So it's a no on Fekir then? Something tells me it's still on.

— Smokey (@RedWayYNWA_) July 19, 2018
I think this is spot on. Liverpool always leak stuff for a reason and every reporter had the same line last night. "Business is done, Fékir deal not happening" .. It was leaked for a reason. I'm looking at you shithead @JM_Aulas https://t.co/DhTzhuKqE0

— Jamie Langan (@jamielangan3) July 19, 2018
Every journo singing from same choir sheet on fekir. That has 100 percent come from club and is directed at aulas. I believe fekir is happening more after reading those than less.

— elmo (@elmo2610) July 19, 2018
Foreign journalists who may actually have some contacts. So if all the British press is saying #Fekir isn't happening. I'm refusing to believe it until d day. All French journalists have been saying this is just a normal negotiation tactic by Aulas and he does it every year

— Aj D (@causing_panic) July 19, 2018
More chance of the Alisson not happening than Fekir not happening imo and there is zero to no chance that Allison doesn't happen. It's been the same dance all summer with the locals journos and it'll be the same again with Fekir. He'll be a red @NabilFekir

— Andy (@AndyTheRed83) July 19, 2018
And then there's this from Bleacher Report's Dean Jones…
Am told Fekir now progressing well again… This could be a defining week for Liverpool

— Dean Jones (@DeanJonesBR) July 18, 2018