Yesterday Liverpool completed the signing of Brazilian international goalkeeper Alisson from Roma, on a deal which will keep him at Anfield until 2024.
The 25-year-old shot-stopper is now the world's most expensive keeper, having moved to the Premier League for a record fee of €72.5 million euros, as reported by BBC Sport.
Alisson has just returned from World Cup duty in Russia with Brazil, after serving as their number 1 during a disappointing campaign which came to an end in the quarterfinals following a 2-1 defeat to Belgium.
The question is,
where does the 6ft 4in keeper rank amongst the best goalkeepers in the Top 6?
Below I will list the top 6 clubs' number 1 goalkeepers in order of quality, in order to determine who is the best man between the sticks in English football.
SEE ALSO:
Pep Guardiola open to giving club legend second chance at Manchester City
New Liverpool signing tries to tap up world star who is worth more than twice Reds transfer record
Chelsea WAG Daniella Semaan enjoys Ibiza night out with Lionel Messi and his wife
6. PETR CECH – Arsenal
The veteran former Czech international goalkeeper is one of the longest-serving players currently working in England, having spent 14 years in the Premier league with spells at both Chelsea and Arsenal.
During his time at Stamford Bridge, Cech became one of the world's finest shot-stoppers and enjoyed unprecedented success in the form of trophies won. As Chelsea's number 1, Cech earned 4 Premier League winners medals, 4 FA Cups and 3 League Cups, as well as a Champions League title.
Many experts believe that Cech's first two years with Chelsea were when he was at his most dominant, however, a life-threatening head injury in 2006 left him forced to wear a protective helmet for the remainder of his career, which understandably affected his ability to command games in the same way.
He moved on to a new challenge with Arsenal in 2015 and has since gone on to make 105 appearances at the Emirates, although it is unclear whether or not he will retain his number 1 status at the club following Unai Emery's appointment as manager.
New signing Bernd Leno could rival Cech, but even if the German becomes Arsenal's number 1 the Gunners would still be sixth on this list.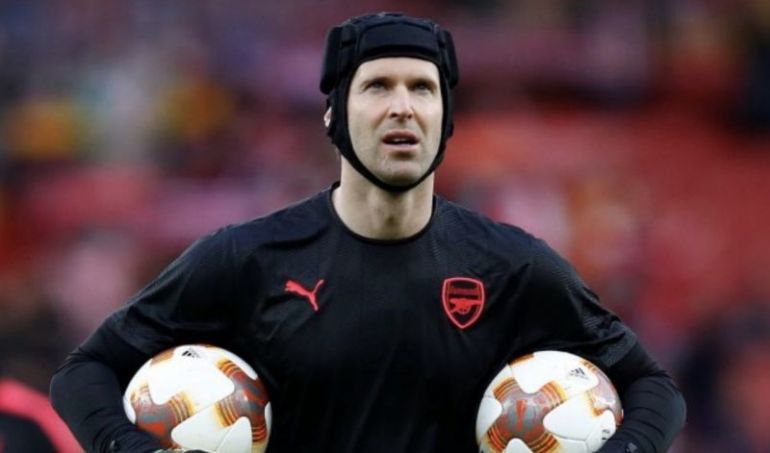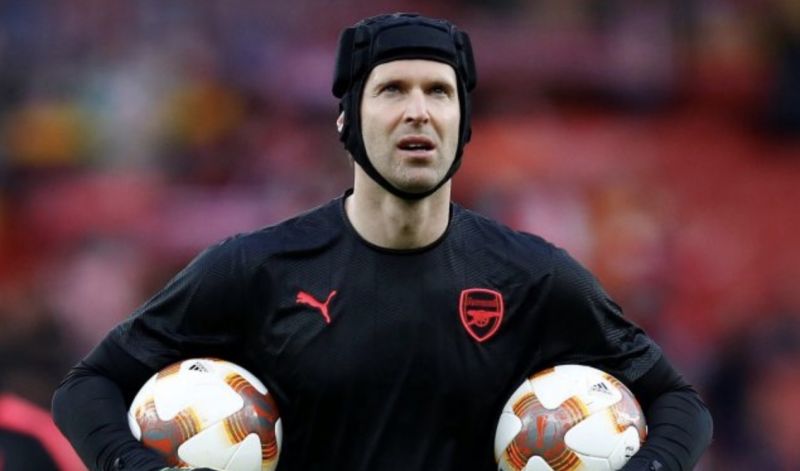 5. HUGO LLORIS – Tottenham Hotspur
Up next is Tottenham and France international Hugo Lloris, who has returned to North London this summer as a World Cup winner. He was the French number 1 throughout the tournament in Russia but did not cover himself in glory during their 4-2 final victory over Croatia.
4-1 up midway through the second half, Lloris gifted Croatia a way back into the contest when he inexplicably attempted to knock the ball past Mario Mandzukic in the box, only to see the striker intercept the ball and knock it past him into the net.
That kind of high-profile error is something of a regular occurrence for the Frenchman, having made more errors leading to goals since 2015 than any other Premier League goalkeeper, according to Sky Sports.
Despite his proclivity for moments of madness, Lloris is still a fine keeper and often displays incredible agility when making saves, which have bailed Spurs out on numerous occasions over the last few years.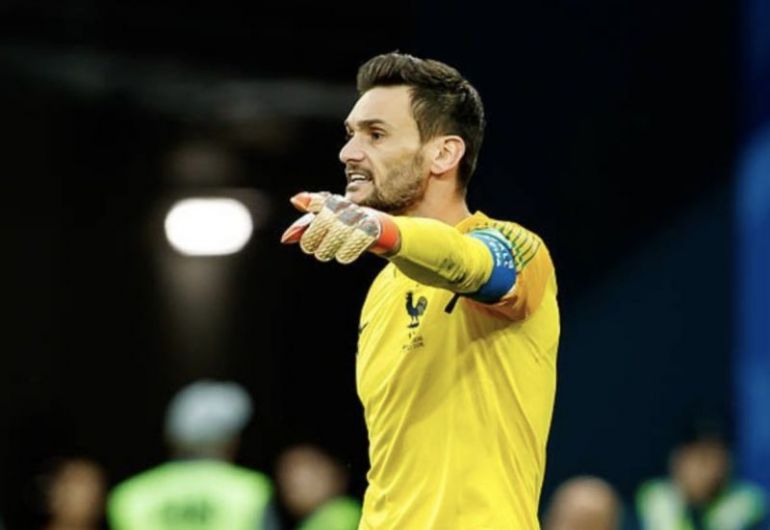 4. ALISSON – Liverpool
The former Roma goalkeeper has been bought to Anfield by Jurgen Klopp following the disappointing performances of Loris Karius in goal last season, most infamously in Liverpool's Champions League final defeat against Real Madrid.
The German boss will hope that Alisson can provide a commanding and confident presence as the last line of defence for the team and transmit that very same energy to the defenders in front of him.
At just 25 years of age, the Brazilian keeper is likely to only improve in the coming years and has already tasted the thrill of football at the highest level both internationally and at club level for AS Roma.
In two seasons with the Serie A giants, Alisson first served as understudy to Wojciech Szczesny but assumed the position as the clubs number 1 last season following his departure from the Stadio Olimpico in the summer transfer window.
Liverpool are aiming to mount a genuine title challenge this season and in completing the deal for Alisson they may have found the final piece of the puzzle ahead of their bid for domestic glory.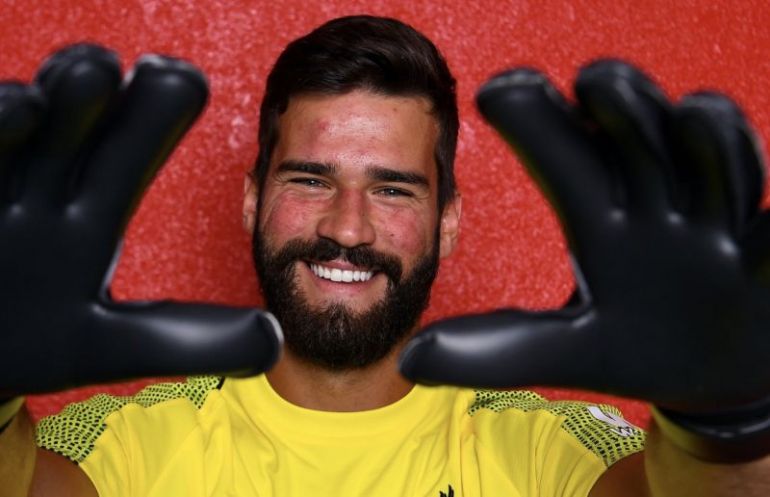 3. EDERSON – Manchester City
Last summer Manchester City signed Brazilian goalkeeper Ederson from Benfica for a then-record fee of €35 million – as per BBC Sport – and he quickly established himself as the club's number 1.
Guardiola has always been adamant that he needs a goalkeeper who is equally as good with their feet as they are with their hands, as he has also stressed the importance of playing out from the back to build attacks.
During in his first season in England, Pep employed Claudio Bravo – a former charge of his at Barcelona – as the first-team goalkeeper but he struggled to maintain the high standards he had shown in Spain.
Ederson, however, has seamlessly integrated himself into the team and has demonstrated his fantastic passing range and superb technical ability since his arrival in Manchester. He was very much a key part of City's title-winning triumph last year and has proven himself as not only a fantastic player with the ball at his feet but also as a brilliant shot-stopper.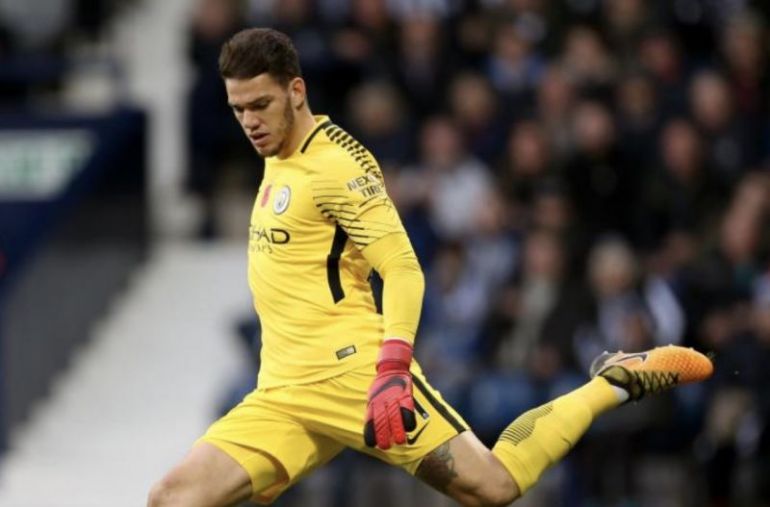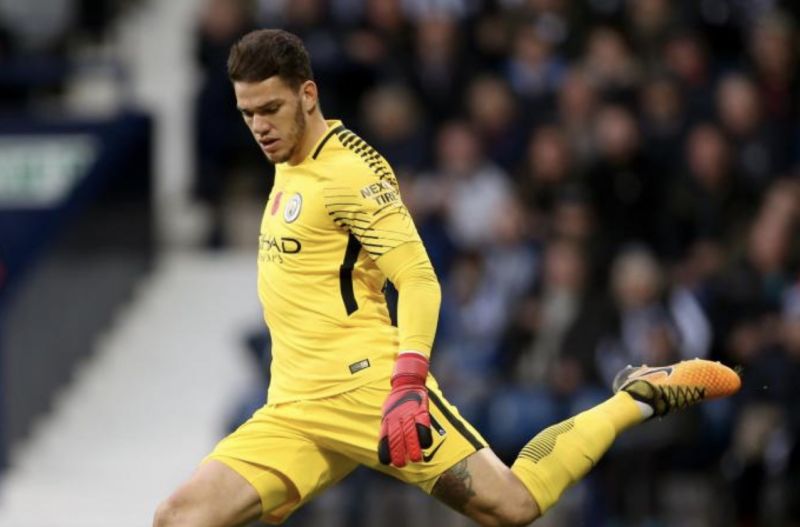 2. THIBAUT COURTOIS – Chelsea
Chelsea signed the Belgian Keeper in 2011 and sent him straight out on loan to Atletico Madrid, where he spent three successful years under Diego Simeone and established himself as one of the best young players in Europe.
Jose Mourinho recalled him to Stamford Bridge in 2014 and he has been a fixture in the Chelsea starting XI ever since. He has won two Premier League titles with the Blues, winning the Golden Glove award the second time around and also has 1 FA Cup to his name.
Courtois has enjoyed his time this summer in Russia with Belgium as they finished in 3rd place at the World Cup finals and he was honoured with the Golden Glove for that tournament too.
The 26-year-old is a cool, calm and collected character and commands his box like a general at the towering height of 6ft 6in. He has been an integral part of Chelsea's recent success and new manager Maurizio Sarri will be desperate to retain his services for the 2018/19 season amid reported interest from Real Madrid, according to Sky Sports.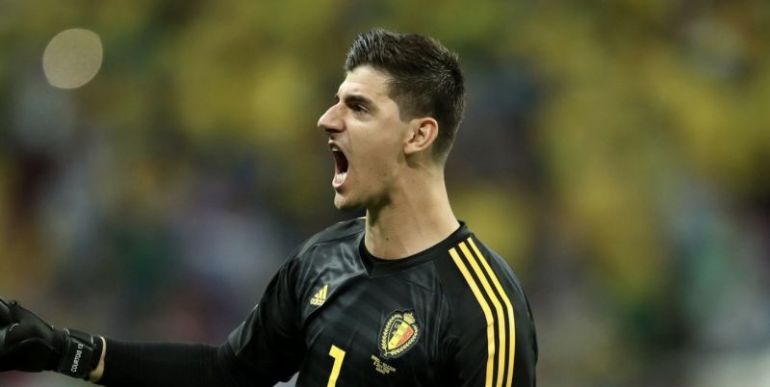 1. DAVID DE-GEA – Manchester United
Number 1 on the list is another former Atletico Madrid star, David De Gea. He left the Spanish club in 2011 to play under Sir Alex Ferguson at Manchester United in the Premier League. He endured a difficult start to life at Old Trafford but won the League title in his second season at the club, receiving widespread praise for his performances.
Since then De Gea has improved year in year out, emerging as one of the best goalkeepers in world football and shining in a United side which has struggled to rediscover the glory years post-Ferguson.
Were it not for the 27-year old's outstanding performances during that time, The Red Devils may have found themselves out of the top 6 completely. His athleticism and reactions are second to none and helped him win the Golden Glove last year as he finished the season with 18 Premier League clean sheets.
Despite a difficult World Cup with Spain this summer, during which he received criticism following some below-par displays and errors, De Gea should return to club duty as fresh as ever. He is still one of the best in the business and absolutely vital to Manchester United's chances of regaining the League title.