One of the most famous football jerseys in the world, the famous No.7 Real Madrid shirt, is set to be handed on to a new star for next season following Cristiano Ronaldo's departure to Juventus. 
The Portuguese sensation, who joined the Italian giants recently, donned the shirt for a large part of his Los Blancos career, and made it one of the most famous in sports history.
MORE: What Real Madrid are willing to pay Chelsea for transfer of Eden Hazard
And now, it seems as if the shirt is set to be handed down to another star, and Sergio Ramos knows exactly who's in line to take it.
Diario Gol are stating that the Spaniard has revealed the club are planning to hand the famous shirt to Marco Asensio, a player who is widely tipped to become a huge name with Los Blancos.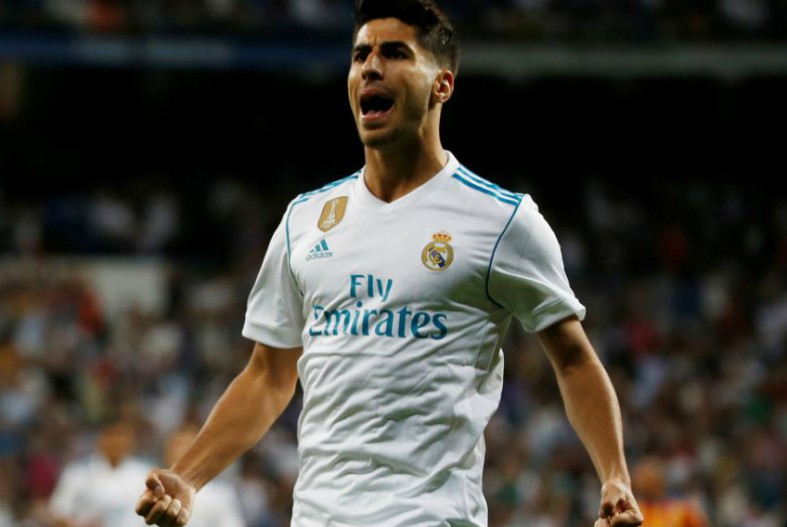 Asensio first burst onto the scene in the 2016/17 season, however he truly made himself a household name in the 2017 Spanish Super Cup against Barcelona.
The Spanish star completely ran the show against the Blaugrana in the second leg, with Asensio also scoring two sensational goals, one in either leg, to help wrap up the trophy for Los Blancos.
Asensio also proved to be a key player in Real's Champions League campaign this season, with the midfielder often being brought on to help see out games and run the clock down effectively.
This'll be a big ask for Asensio is he does take over Ronaldo's old shirt number, but we're sure it's a chance he's going to absolutely relish.