Chelsea are reportedly working out how to accommodate Maurizio Sarri's ridiculous chain-smoking habit at Stamford Bridge.
The Italian tactician, who has just come in this summer to replace Antonio Conte, has been known for puffing away at cigarettes on the touch lines in Serie A.
However, UK laws about smoking in public areas would not allow for him to do the same in the Premier League, so the Daily Mirror claims CFC are trying to work a away around this.
This remarkable report states that Sarri gets through around 80 cigarettes a day, or around four or five an hour.
This means waiting until half time to light up is going to be incredibly challenging for the 59-year-old in what will undoubtedly be a stressful enough environment anyway.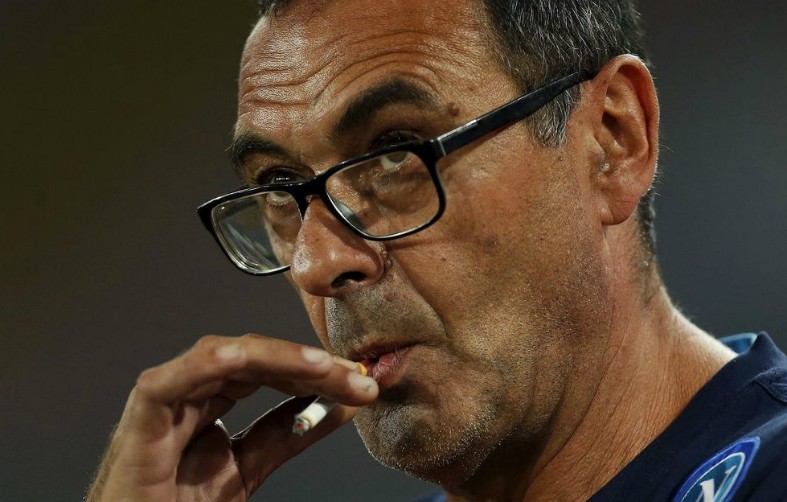 Chelsea need to hit the ground running under their new manager after last season's disappointments, but already face another crisis as so many big names are linked with moves away.
The Sun has linked Willian, Eden Hazard and Thibaut Courtois as potentially all looking to leave Stamford Bridge this summer.