With Croatia reaching the World Cup final this summer, a lot of their stars would've surely appeared on the radars of the some of the world's biggest clubs. 
Players like Luka Modric and Ivan Rakitic shone brightly for their side, as they reached their first ever world final in Russia.
MORE: Video: Gianluigi Buffon has PSG teammates in STITCHES as he sings INITIATION song
And now, it seems like PSG are looking to reunite the pair at club level, as Don Balon are stating that the French giants are keen on signing the midfield duo this summer.
The report notes further that the Ligue 1 champions are readying offers of €220M for Modric and €100M for Rakitic, meaning that the club would be willing to pay €320M to bring the two Croat's to the Parc Des Princes.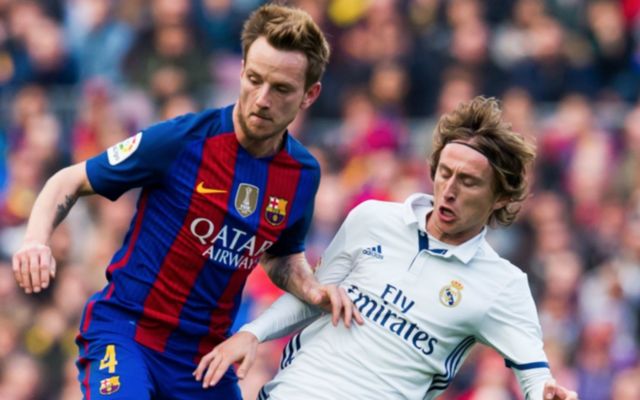 Despite their brilliance for both Croatia this summer and their clubs over the past few seasons, spending €320M in total on two players who are both over the age of 29 is surely a bad move from PSG.
Both Rakitic and Modric are class players in their own right, however spending more than €300M on them is something that's only ever seen in computer games.
PSG already have players like Marco Verratti, Adrien Rabiot and Angel Di Maria as their midfield options, so it looks as if they have no need to sign either Modric or Rakitic, and especially not both!