Liverpool legend Graeme Souness has warned Jurgen Klopp about what looks to be an attempt to phase out three key players in the club's midfield.
The Reds have had a busy summer, signing two big names in midfield in the form of Naby Keita and Fabinho, joining from RB Leipzig and Monaco, respectively.
Neither have Premier League experience and are coming from less competitive leagues, though look likely to become key figures in Klopp's side in 2018/19.
Souness, however, is somewhat concerned by what looks like Klopp trying to improve on the likes of Jordan Henderson, James Milner and Georginio Wijnaldum in that area of the pitch.
The Scot also mentions rumoured interest from LFC in signing Lyon's Nabil Fekir in attacking midfield this summer, and took the opportunity in his Times column to warn Klopp about phasing out three hard-working players simply because others might be superior on the ball.
'I find it really interesting that Jurgen Klopp has bought two midfielders, Naby Keita and Fabinho, and also tried to sign a third — Nabil Fekir. That tells you he's not happy with his midfield unit and feels he can get more quality in there,' he said.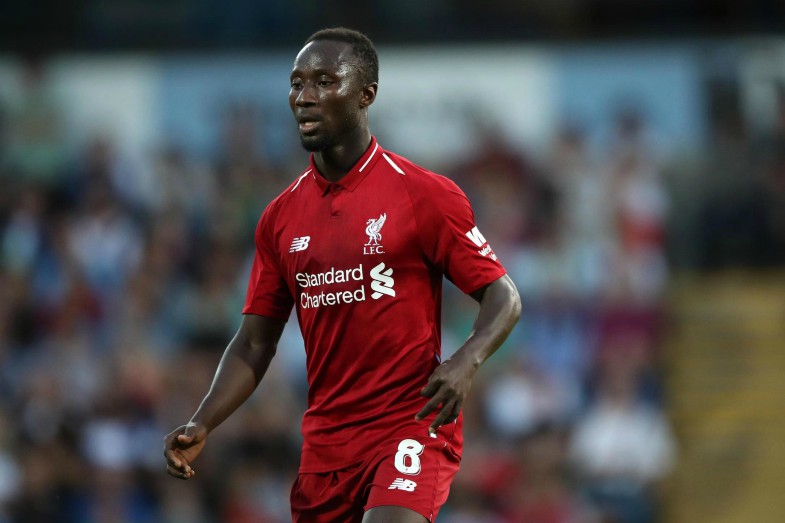 Loading ...
'That is something that he will have to man-manage carefully because Georginio Wijnaldum, James Milner and Jordan Henderson are all really solid sorts.
'He maybe feels they haven't got enough goals or killer passes in their armoury and is swapping their endeavour and energy for a bit more class, but will he get the same energy and intensity to win the ball back? It will be a far more physically demanding league than the ones they are coming from.'
In fairness to Liverpool, more craft in midfield might not be such a bad idea given the way Henderson and co. were so badly overrun by the creativity of the likes of Luka Modric and Toni Kroos in last season's Champions League final.