Confusion reigns as we head into the final 24 hours of the summer transfer window for Premier League clubs – and as ever, Manchester United are at the centre of it all.
There are now conflicting reports circulating about Jerome Boateng's potential transfer from Bayern Munich to Old Trafford this summer.
At 2.11pm, Sky Sports put out this story echoing what has been reported in most places today – that Boateng has snubbed United in a conversation with Jose Mourinho.
Sky cite their sources in Germany as stating this is the situation with the former Manchester City defender, which is fair enough.
However, less than 20 minutes later they put an interesting little snippet at the end of this report on Harry Maguire wanting to join United.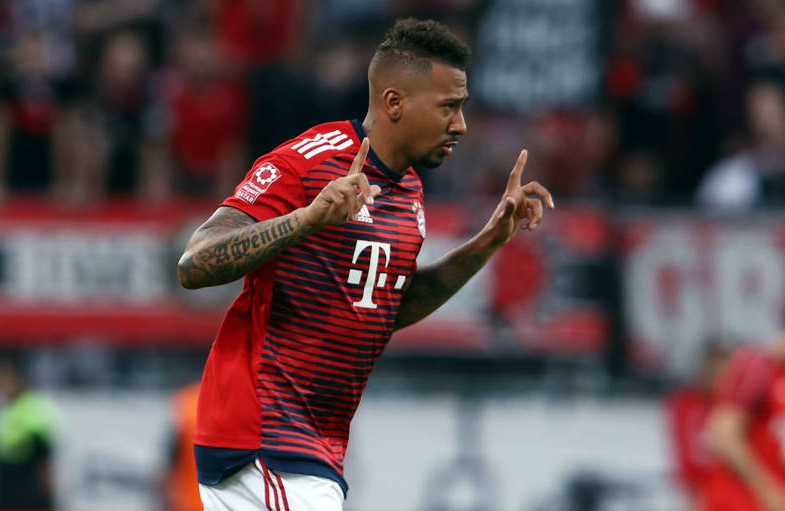 Sky claim in this Maguire piece that, despite widespread reports, Boateng 'still wants to move to United and Jose Mourinho wants to sign him.'
This is certainly intriguing, and it may well be that the 29-year-old has had a change of heart since earlier today.
 Loading ...
However, it remains to be seen if this is just more deadline day madness and there are too many stories flying about for people to keep a hold of.
Boateng would definitely be a decent signing for the Red Devils as they look to fix their defence, though it may hinge on how the aforementioned Maguire deal works out as well.
UPDATE: Sky Sports have since posted in their live blog that United could still seal a deal for Boateng, but only want to sign him on loan.