Chelsea manager Maurizio Sarri has worryingly admitted that new goalkeeper signing Kepa Arrizabalaga is currently a downgrade on Thibaut Courtois between the sticks.
The 23-year-old joined from Athletic Bilbao late on in the summer transfer window after it became clear Courtois would be leaving Chelsea for Real Madrid.
The Belgium international had shone as Chelsea's first choice in goal for a number of years, establishing himself as one of the very finest players in the world in his position.
Sarri has admitted as much in comparing his new signing Kepa with the player who's just headed out of the club, though he tried to talk up the new man's potential for the future.
The Italian tactician believes the Spaniard is one of the best young 'keepers in the world, though he suggested that he would need time to get to the level Courtois was at for Chelsea, admitting the club had lost one of the most important 'keepers on the planet.
'Can he be better than Courtois? Not at the moment,' Sarri was quoted in the Daily Mirror.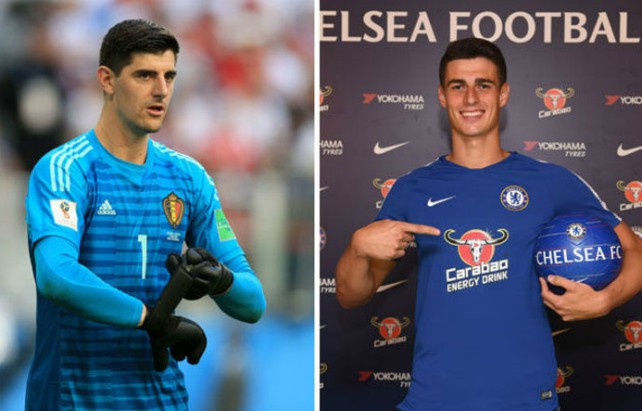 'But he is very young. I hope he can improve very fast. For the moment, he's not Courtois, of course. But I'm very happy to have him and Mateo Kovacic coming in.
 Loading ...
'The Courtois situation was clear. He wanted to go to Madrid. So we lost maybe one of the most important goalkeepers in the world.
'But we bought a young goalkeeper, I think one of the most important among young goalkeepers in Europe, so I'm really happy.'
Given that CFC could really do with hitting the ground running this season after the disappointment of finishing fifth in the league last season, this is perhaps not the encouragement their fans needed regarding their squad for the new campaign.