Manchester United midfielder Paul Pogba seemed to drop a subtle hint over his future at the club after tonight's victory over Leicester City.
The France international made his return for United somewhat earlier than expected as he was fit enough to make the first XI for tonight's opening fixture of the Premier League season.
MORE: Jose Mourinho's epic reaction to Luke Shaw wondergoal for Manchester United vs Leicester City
This came not so long after Pogba's involvement with the French national team in their successful World Cup campaign last month.
The 25-year-old scored the opening goal from the penalty spot and put in a fine performance for Jose Mourinho's side as they got off to a winning start by beating Leicester 2-1 at Old Trafford.
However, this also followed some transfer speculation involving Pogba in recent times, with the Daily Mail actually claiming earlier today that he still wants a move to Barcelona.
It's certainly not always been easy for Pogba at United, and the Mail claimed the club could offer him the captaincy in a bid to persuade him to stay.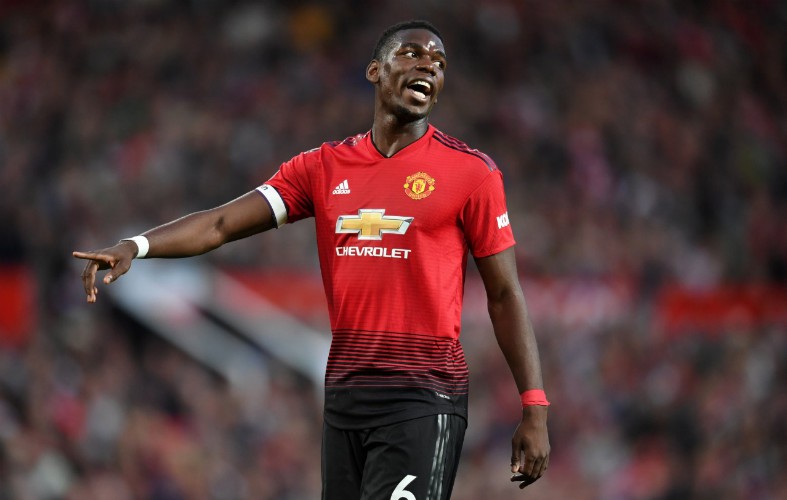 Loading ...
Speaking after today's win, however, the former Juventus man hinted he wants to stick around as he mentioned the Premier League title when discussing his ambitions to win more trophies.
'World Cup? That's the past. I'm someone who likes challenges. I want to improve. You have to leave this behind, you have to work to get better and better,' Pogba told Sky Sports in their post-match programme.
'I want to win more trophies. I didn't win Premier League, Champions League, there's more to win.'
United fans will hope Pogba is hinting here that he plans to stay with United and fight to win the English league title before considering moving on.