Maurizio Sarri stated that Eden Hazard can't yet manage 90 minutes at this point in time following his side's 3-0 win against Huddersfield.
We're sure Chelsea fans would have never believed that Kante would open the scoring, Jorginho would slot in a penalty on his debut, Pedro would round off a great run from Hazard and the team would hold a clean sheet all in their opening game of the season, however that's exactly what happened this afternoon.
See More: "Couldn't have asked for more" – These Chelsea fans over the moon with display following Blues' 3-0 win against Huddersfield
Sarri was particularly pleased with the performance, which gave the Italian a win in his Premier League managerial debut. Despite this, the former Napoli boss was adamant in his post match press conference that the team have still got much room for improvement.
Sarri says the first half was hard, particularly for 15 minutes, and the scoreline didn't reflect the game against a very physical team. He says it got easier after the break. #HUDCHE

— Chelsea FC (@ChelseaFC) August 11, 2018
Sarri's comments on the first half are very accurate as David Wagner's Huddersfield side pushed the pace well and nearly scored before Chelsea's second when striker Steve Mounie hit the woodwork with a header.
Sarri says Eden Hazard can't play for 90 minutes at the moment, and the best for him today was to play for 15 or 20 minutes when the opponents would likely be tired. #HUDCHE

— Chelsea FC (@ChelseaFC) August 11, 2018
Sarri's decision to only introduce Hazard to the field in the second half definitely paid off as his devastating run led to Pedro's goal which sealed Chelsea's 3-0 victory. Using the Belgian sparingly this afternoon was definitely the right decision as the winger looks to regain match fitness after his extended leave following the World Cup.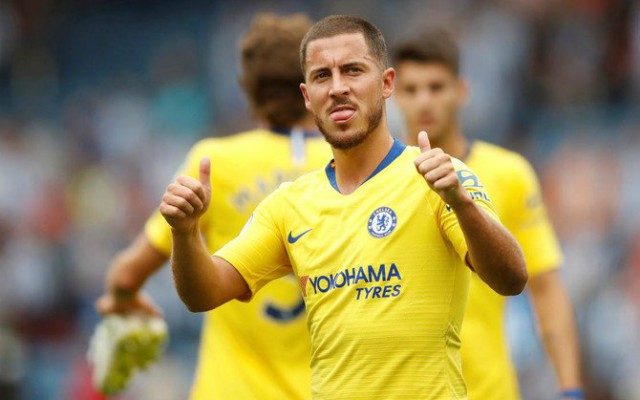 This news won't be very good for Chelsea fans however, as they will surely be desperate to see their key man starting games as soon as physically possible.
The former Lille man was fantastic for Belgium at the World Cup this summer, with Blues supporters surely hoping to see the player carry on this form for their side this campaign, something that may have to wait a bit to see following Sarri's words.
 Loading ...