Arsenal manager Unai Emery has been tipped to be the man to finally get the best out of Gunners playmaker Mesut Ozil.
The Germany international is something of an enigmatic figure at the Emirates Stadium, having shown himself to be capable of both moments of utter genius and inspiration, and of disappearing completely when it matters most.
Ozil is undoubtedly a world class talent in the right system and with the right manager, as he hit probably the best form of his career under Jose Mourinho at Real Madrid.
Former Valencia man Cesar Sanchez has been discussing how Emery's Arsenal might look this season, and recalls that David Silva – a similar style of playmaker – was a key man for the Spanish tactician at the Mestalla.
Cesar believes this could mean Ozil is important to Emery's Arsenal, and suggests this could finally be the working relationship that gets the best out of the 29-year-old in north London.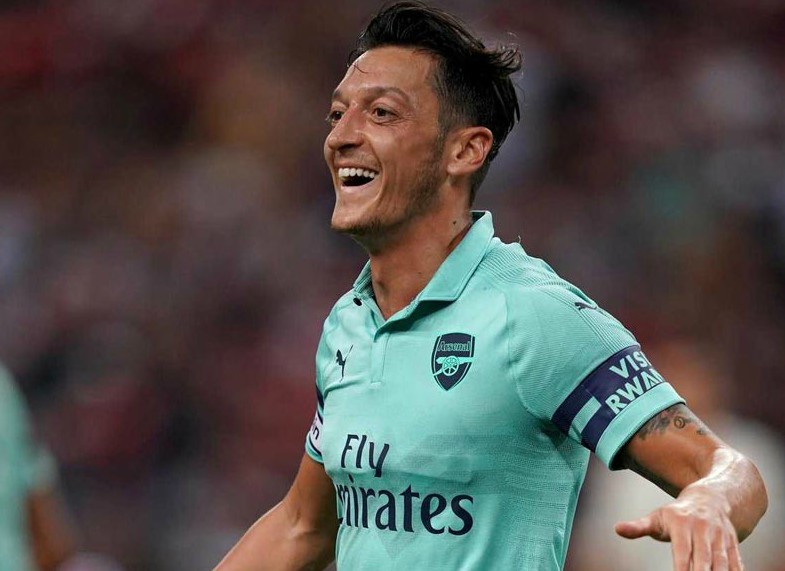 'Silva played as the No. 10 for us rather than on the flanks,' the former goalkeeper told ESPN.
'The No. 10 is an important figure for Emery because he is the player who links the midfielders with the forwards.
'The two midfielder give balance, with one also pushing forward. If anyone can get the best out of Ozil, it is Unai.'
 Loading ...