Chelsea manager Maurizio Sarri believes loan signing Mateo Kovacic is 'ready to explode' this season after joining the club from Real Madrid.
The Croatia international is yet to make his debut for the Blues since his late loan move from Real towards the end of the transfer window, but it seems clear Sarri is expecting big things from his new player.
Kovacic was rarely a regular at the Bernabeu, but has long been regarded as a top prospect for the future, ever since making his breakthrough at Inter Milan a few years ago.
In his time in Madrid, the 24-year-old helped himself to three Champions League title wins, and that experience could serve him well even if he only made many of his 100 appearances for Los Blancos from the bench.
Kovacic looks a good fit for the way Sarri likes his teams to play football, and Chelsea fans should be excited to hear their new manager make this prediction about him for this season.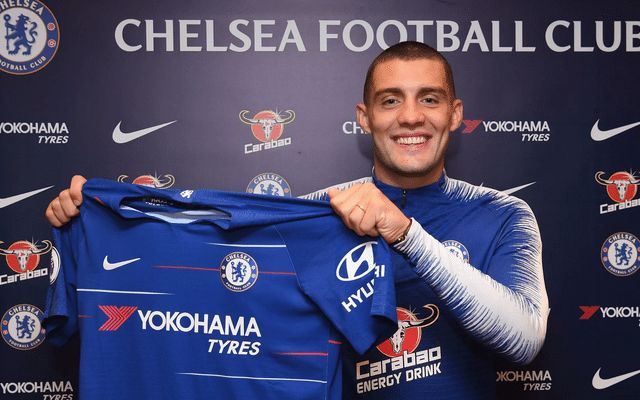 Loading ...
Speaking about Chelsea's performance in the summer transfer market, Sarri was quoted by the Metro as saying: 'Fundamentally, the club was very open, we signed a great goalkeeper to replace another great one.
'I thought it right not to hold Courtois against his will, we got someone young like Mateo Kovacic who is ready to explode and also Jorginho.'