Liverpool new-boy Naby Keita enjoyed an impressive first half showing against West Ham and was a pivotal part of the Reds leading 2-0 at the break.
Following the Guinean's impressive showing some Liverpool fans highlighted that such performances would signal the end of Jordan Henderson's Liverpool career.
Check out one of the most brutal reactions from a Reds fan to Keita's performance below:
Wow 11 minutes in and Keita out here looking like the singing of the season. RIP Jordan Henderson ?? #YNWA

— EdGaR Otieno (@OtienoEdgar) August 12, 2018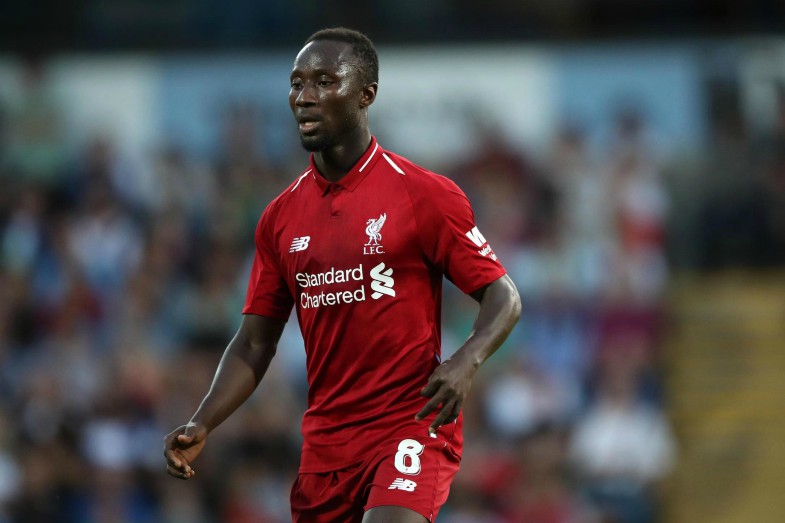 Loading ...
Naby Keita's efforts led to the Reds taking the lead. Keita, who joined from RB Leipzig this summer, made a great run to win back possession before playing a great pass into Andy Robertson who in turn teed up a perfect pass for Mohamed Salah to tap in and give Jurgen Klopp's men the lead.
Among those who did notice was Sky Sports pundit Jamie Redknapp, who on the eight minute mark said: "Naby Keita, he's been here eight minutes but it looks like he's been here eight years.
Here are some other tweets from Liverpool fans heralding the immediate success Keita is having in the Premier League:
I love the way the rest of the Premier League don't know how good Naby Keita is yet.

— DaveOCKOP (@DaveOCKOP) August 12, 2018
Naby Keita is absolutely brilliant.

— Oliver Bond (@Oliver__Bond) August 12, 2018
Naby Keïta skinning players in his first Premier League match. My drug.

— Dharma Bhagalia (@Kloppholic) August 12, 2018
Me watching Naby Keita rip West Ham a new one pic.twitter.com/637jdxUYpQ

— Jack (@JackONeill434) August 12, 2018
Jordan Henderson watching Naby Keita playing in his position and realising he can do more than passing it sideways. pic.twitter.com/5BBph1PFqd

— Footy Humour (@FootyHumour) August 12, 2018
With new signing Keita settling in to Klopp's side almost immediately, Liverpool fans may finally have found a worthy successor to Steven Gerrard's number 8 shirt.
Midfield was clearly an area of weakness last season, as Jordan Henderson formed part of a trio including Georginio Wijnaldum and James Milner in the Champions League final that was thoroughly outplayed by Luka Modric and Toni Kroos on the night.
Emre Can also left for Juventus in the summer, so this fast start by Keita is a huge boost as he looks potentially like one of the signings of the summer.
keita actually looks like hes played with the team for years

— RadioLFC (@Force22M) August 12, 2018
Naby Keita is a joy to watch especially under Klopp. Unfortunately rival fans will force an agenda against him lol

— JJ?? (@PowerfulTimbo) August 12, 2018
Oh Naby Keita??. He's such a joy to watch ?

— Abimbola (@saydor08) August 12, 2018