Manchester United midfielder Paul Pogba has admitted there are things he cannot say as he'd risk being fined.
This was the France international's somewhat worrying response to questions over his situation at Old Trafford as he was quizzed over being happy or looking like the real him in a United shirt.
This follows Pogba looking a different player for the French national team this summer as he played a key role in Les Bleus winning the World Cup in Russia.
The 25-year-old has rarely looked anywhere near that convincing for his current club, having also shone at previous side Juventus before his move to the Premier League in 2016.
It is understandable that United fans might expect more from their star player, though Pogba seemed to aim something of a dig at manager Jose Mourinho as he talked about playing best when he's shown trust.
Mourinho dropped Pogba from his team at points last season and also often seemed to play him in a deeper midfield role that doesn't particularly suit his game.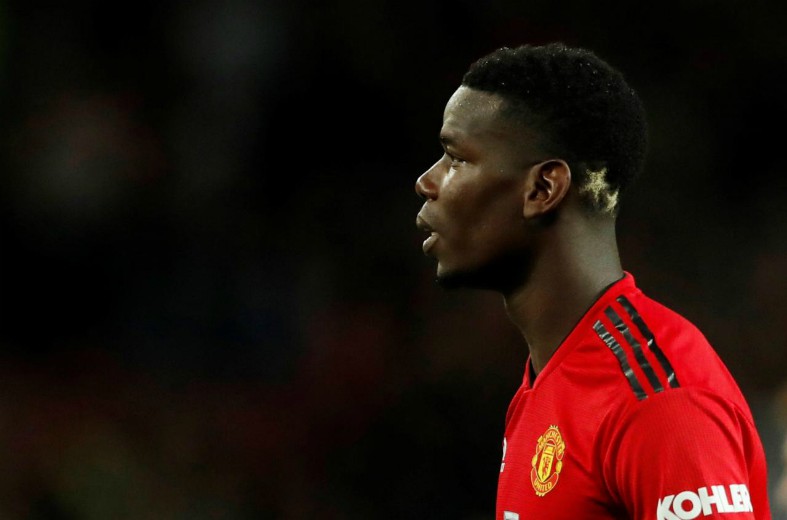 Pogba looked in fine form in his first game of this season as he scored in a dominant display against Leicester City on Friday night, but his quotes afterwards, amid links from the Daily Mail and others with interest in a move to Barcelona, will likely set alarm bells ringing.
"What do you mean being the real Pogba?" he is quoted by Sky Sports.
"You have to know one thing: a player that gets chosen and is happy, you always feel more comfortable than when he's not happy. That's all I say.
"There are things and there are things that I cannot say otherwise I will get fined."
 Loading ...
He added: "I am the same, it's the same Paul Pogba. It's a different team, obviously. I am still enjoying playing football, I still love football and I still give my best with the team, for the team.
"Like I said, when you are comfortable, when people trust with everyone or confident, are good in the head, it's going to be easier."
Pogba also posted the above Instagram message after United's game, suggesting there are things 'going on' behind the scenes.
The former Juventus man may have struggled to show his best form for the Red Devils, but one could imagine him being a superb signing for a team like Barcelona, who need a new midfielder to replace Andres Iniesta, and who are more committed to stylish and attacking football.