A fair few Manchester United fans on Twitter want to see former Real Madrid manager Zinedine Zidane join the club as the new director of football.
The Guardian have claimed the Red Devils plan to appoint someone to such a position for the first time in their history, with what could be seen as a real dent in the powers of manager Jose Mourinho.
MORE: Jose Mourinho under pressure to improve these three Manchester United players
It remains to be seen who could be in the frame for the role, but a surprising number of United supporters seem to think Zidane could be ideal.
Quite why this is the case is unclear, with the Frenchman previously showing himself to be a hugely capable head coach from his time at Real Madrid.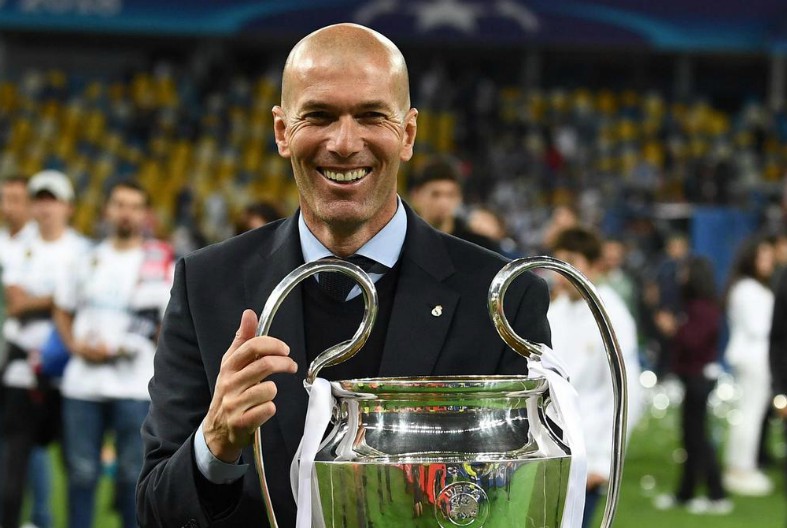 Loading ...
The 46-year-old got Real playing an attractive brand of attacking football and won the club three Champions League finals in a row.
Zidane then stepped down at the Bernabeu this summer, and it remains to be seen what his next move will be, but one imagines he could surely be tempted to go back into management at some point, and that he wouldn't be short of offers.
Perhaps, however, he may feel he can't possibly match the highs he achieved with Madrid and might try something different, in which case these United fans could get their wish…
If we are getting a Director of Football then that's the best signing we have made this summer.

Get the right people at the club and results will yield automatically. I'd say let's go all out for Zidane.

— The United Link ? (@TheUnitedLink) August 12, 2018
Juventus did want Zidane but I hope we get in the race to sign him as DOF.

All I want is someone who has the same tactical knowledge to compliment Mourinho right now.

Mourinho needs to respect the man who will come in and likewise. Last thing you want is an ego clash!

— The United Link ? (@TheUnitedLink) August 12, 2018
Zidane needed as the DoF @ManUtd

— Odell (@united709) August 12, 2018
Fully agree. Could use with some expertise from the top. #zidane or #monchi are more than suitable candidates. ? #mutd https://t.co/nw2Evlu0xg

— ? Hashtag Manchester United (@hashtagmutd) August 12, 2018
This will be Jose's Last season guys. I love Jose. But a new director and lack of support for transfers confirms what I think the club want to do. If United are smart there should have Zidane on speed dial! https://t.co/lnv6wFCIjY

— Brian Emeka (@IamBrianEmeka) August 11, 2018
Woodward as commercial director only. Director of football needed immediately. Zidane?

— D'Arcy Sweeney (@darcyksweeney) August 9, 2018
Imagine if zidane becomes director of football

— Manav Gupta (@Manav502) August 12, 2018