Arsenal midfielder Aaron Ramsey was supported by his wife Colleen and their young son at Sunday's game against Manchester City.
Colleen, who married Ramsey in 2014, documented her trip to the Emirates on Instagram.
Their first child, Sonny, who was born in 2015, was seen running around the pitch with his dad.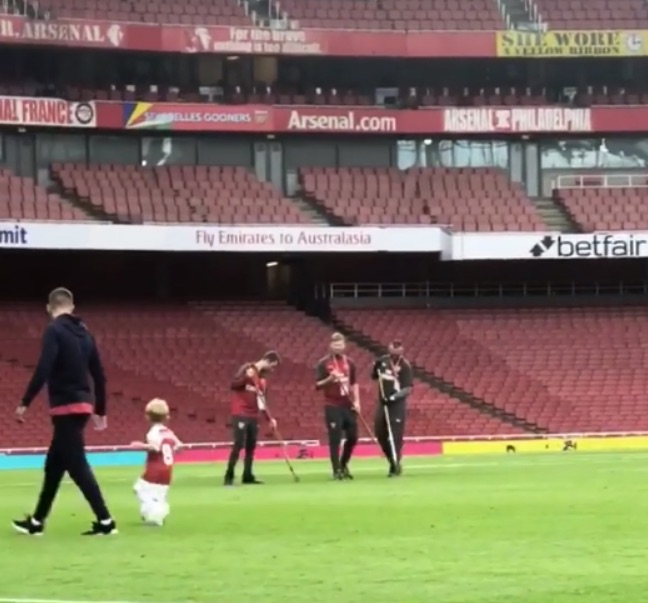 It was Sonny's 'first game', Colleen wrote on Instagram as she shared a pictures of him enjoying himself on Arsenal's hallowed turf.
Sonny should soon have a sibling to play with as Colleen is heavily pregnant.
Arsenal lost 2-0 courtesy of goals from Raheem Sterling and Bernardo Silva.
Ramsey started the game but was subbed off after 54 minutes.