Chelsea winger Willian has explained he would not still be at the club now if previous manager Antonio Conte had not left to be replaced by Maurizio Sarri.
It's been evident for some time that the Brazil international did not see eye-to-eye with the old boss, who made way after two seasons in charge at Stamford Bridge this summer.
For all Conte's early success at Chelsea, he seemed to lose his way in his second campaign in charge as the Blues slumped from convincing champions in 2016/17 to finishing in fifth place in 2017/18, though they did manage an FA Cup final win as a consolation prize.
Willian, however, spent much of this summer being linked with a move away from the west London club, with the Daily Mirror recently linking him as a target for Manchester United, while the Daily Mail linked him with Barcelona as well.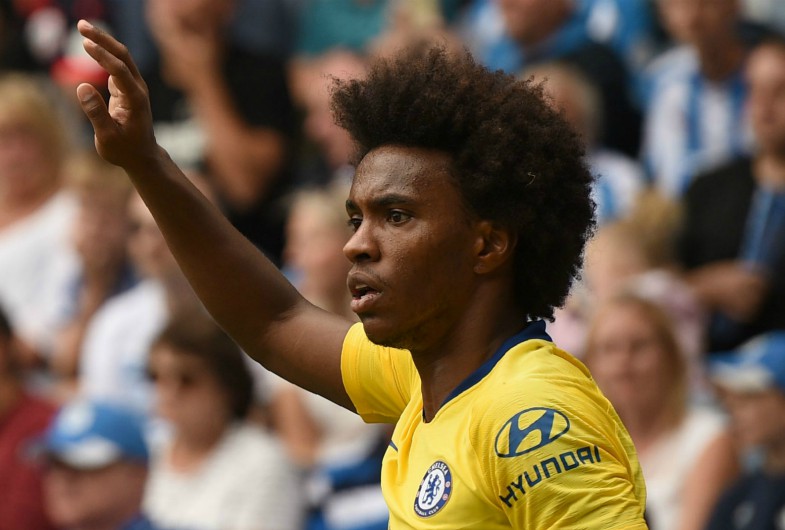 Loading ...
Chelsea fans pleased to see the 30-year-old stick around will now be thanking their lucky stars the club did finally ditch Conte, as it seems to have been a decisive factor in him not moving on, in what could have been a switch to a major Premier League rival.
'Would I be here if Conte stayed? No chance. No,' Willian told Goal.
He added: 'I'm here. I'm here because I want to play for Chelsea. I will only leave if Chelsea want me to go.'