Manchester United manager Jose Mourinho is 'jealous' of the stylish football played by his rivals at Liverpool and Manchester City, according to Chris Sutton.
The pundit has launched a stinging attack of Mourinho's negativity at the start of this season, with the Portuguese certainly not seeming in the best of moods for the last few weeks.
MORE: Real Madrid spoke to Manchester United before sealing Thibaut Courtois transfer from Chelsea
The Red Devils did not see too many new signings come in this summer, and some poor results in pre-season led Mourinho to occasionally publicly complain about the state of the squad he had available to him.
United got off to a good start by beating Leicester City in the Premier League on Friday, but that was followed up by far more convincing displays from rivals Liverpool and City, who look in superb shape for a title scrap this season.
Sutton believes Mourinho's overly negative demeanour must be because he's jealous of the kind of football Jurgen Klopp and Pep Guardiola have been able to coax out of their squads in comparison to the mainly uninspiring stuff United fans have been at Old Trafford for the last two years.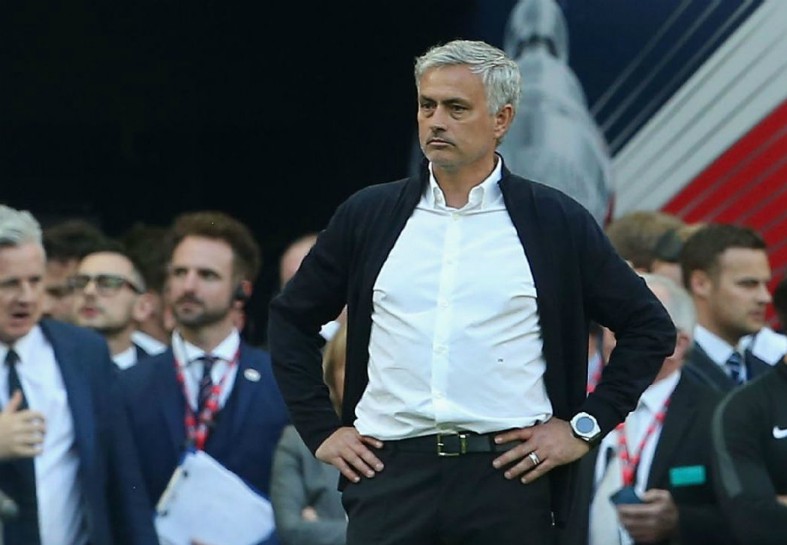 'All the way throughout pre-season it's been negative, negative, negative,' Sutton told BBC 5 Live, as quoted in the Daily Star.
'How do the Manchester United fans feel about that? Ed Woodward clearly doesn't trust him in the transfer market.
 Loading ...
'And, do you know what, he's been there a couple of years and he's had time to mould the side. It's excuses, excuses, excuses from Jose.
'He looks over to City and Liverpool and sees that style of football and is jealous. You see the way they play – United fans aren't getting value for money.
'He knows this season that they're not going to touch Liverpool or Manchester City.'