Liverpool summer signing Fabinho has given his response to missing the club's opening day Premier League win against West Ham at Anfield.
The Brazilian was one of the Reds' big-name additions this summer, joining alongside Naby Keita, Alisson and Xherdan Shaqiri to create a real sense of optimism around the club for the new season.
Still, Fabinho certainly looked a tad slow to adjust to Jurgen Klopp's side in pre-season, and didn't make it off the bench and onto the pitch in the 4-0 victory over the Hammers.
The 24-year-old isn't too concerned, however, saying afterwards that he feels settled despite the slight differences in the way Liverpool play in comparison to his old club Monaco.
'When I came to Liverpool I knew this competition would exist in midfield and I think it's really good for the team,' Fabinho is quoted in the Metro.
'If anything happens to a player, there's adequate cover. During pre-season I played alongside a variety of different players and we blended really well. So, overall, I think it's a good thing for the team.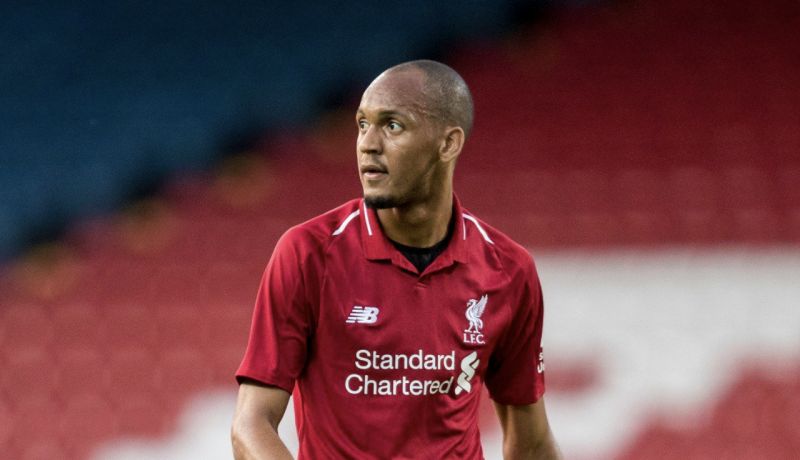 'It's a different playing style than at Monaco; there were two of us in midfield there and here at Liverpool there's three. My midfield partners have given me guidance and assistance, as have the defence. I knew [my role] would change and I feel I've adapted well.'
Klopp will surely use Fabinho more as the campaign goes on, so it seems the new-boy is happy to wait for his chance for the time being.
 Loading ...
Liverpool looked superb in their first game of 2018/19, with Mohamed Salah and Sadio Mane in particularly devastating form against West Ham.