It's fair to say a large number of Manchester United fans are happy with the rumours doing the rounds tonight involving Zinedine Zidane potentially replacing Jose Mourinho as the club's manager.
Mourinho has not had the best of times at Old Trafford in his two years in charge, and speculation in France has linked former Real Madrid boss Zidane with looking for a job in the Premier League, with United his favoured choice.
MORE: Champions League-winning manager sets sights on Jose Mourinho's job at Manchester United
This story will supposedly be in tomorrow's L'Equipe, as reported by Get French Football News on Twitter, and many United fans believe this could be a good move.
Zinedine Zidane is eyeing the Premier League & "particularly" Manchester United as his next managerial career move, according to tomorrow's L'Équipe.

— Get French Football News (@GFFN) August 14, 2018
It's hard to argue with that, to be fair, with the Frenchman doing great work to win the Champions League three times in less than three full seasons in charge of Real Madrid.
Zidane stepped down at the Bernabeu this summer, and it seems he's keen on a new challenge in England, according to L'Equipe.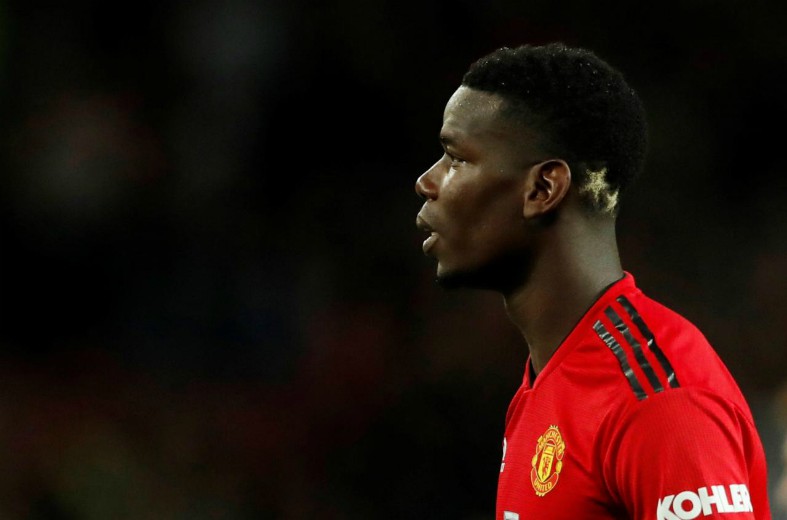 Loading ...
These United fans would love it to happen and are particularly excited about how under-achieving midfield star Paul Pogba could finally hit top form under his fellow countryman, whose attacking style would surely be more suited to his natural game…
I'd bin Mourinho in a heart beat for Zidane next summer. If Mourinho is still at United next summer, we risk losing Pogba (and Martial). Those two under Zidane???

— Nana Boa-Appiah (@NBA_GH) August 14, 2018
Zidane x Pogba next season? pic.twitter.com/RvGMiFiErh

— ?????? (@xshihvvb) August 14, 2018
Zidane can do wonders with Pogba man.

— Arno (@Arrnoldd) August 14, 2018
Zidane and Pogba ?

— C (@KINGCHIBBY) August 14, 2018
Pogba being taught and developed by Zidane ? pic.twitter.com/unhFtHB1HW

— ? (@Yaseen__MUFC) August 14, 2018
Pogba and Zidane pic.twitter.com/tXO3leM67G

— AI. (@GoatValencia) August 14, 2018
Pogba under Zidane could be untouchable

— BIG DAVE (@JayFarrant1) August 14, 2018
Woodward would do anything for this imo, Zidane a massive marketable name who could keep Ed's prized possessions Pogba and Martial https://t.co/6WfliBGETF

— ? (@UtdAlfie) August 14, 2018
I'd be quite sceptical if Zidane became our manager but he would turn Pogba into a different monster?

— jai (@jaiutd) August 14, 2018