Chelsea could be set to hand Willian a new two-year deal with the club this summer, despite him being over the age of 30. 
This is according to the Sun, who note that Maurizio Sarri's side have a strict club policy in which they only offer players over the age of 30 a one-year extension on their contracts.
MORE: Chelsea 24-year-old summer transfer target pledges future to European giants
However, the report notes that Willian's performances for the west London club could see the club hand the winger a new two-year deal at Stamford Bridge.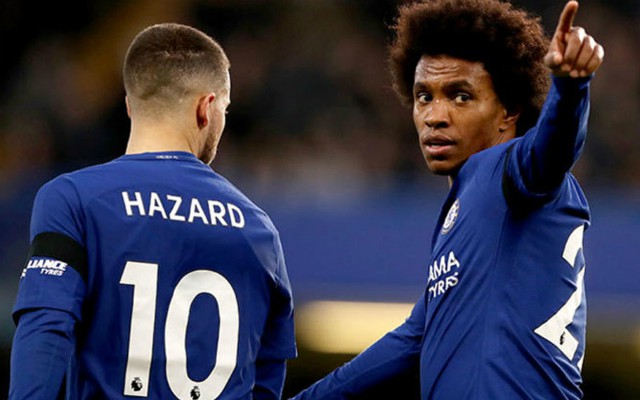 The report states further that the Brazilian is already on £120,000-a-week with the former Premier League champions, and that this potential new deal could also see him land a pay rise as well as an extension to his number of years left with the club.
Chelsea handing Willian a new deal is surely going to be great news for Blues fans, as the former Shakhtar Donetsk man has been one of the club's most consistent and best performers these past few years.
The 30-year-old turned out to be one of the club's best players last season under Antonio Conte, as he scored 13 and assisted 12 in all competitions for the club to help them win the FA Cup and secure a fifth-placed league finish.
Despite him already being 30, Blues fans shouldn't be too worried about their club breaking their contract extension policy for Willian as, despite his age, the winger hasn't showed any signs of deteriorating this past year or two.
And it doesn't look like he's going to any time soon if his performances so far this campaign are anything to go by.