Jermaine Pennant bounced back into the public eye this week when he entered the Celebrity Big Brother house.
The former Arsenal and Liverpool winger, who was a Champions League finalist in 2007, has not been in the Premier League since leaving Stoke City in 2014. That was also the year in which he married Alice Goodwin, who has apparently issued her man with a word of warning.
According to The Sun, glamour model Alice – who now works on TV w***-channel Babestation – told him: "You better not cheat", before he entered CCB alongside sexy housemates Chloe Ayling, and Roxanne Pallett.
Alice's concerns are fully understandable given the content of Pennant's new autobiography, which has been serialised by The Mirror.
His book, titled 'Mental – Bad Behaviour, Ugly Truths and the Beautiful Game', features some pretty graphic tales, including one about his antics with former Gunners team-mate Ashley Cole.
Pennant wrote: "The number of times Ashley Cole and I had threesomes! He lived in Canary Wharf and I forget the girl's name now, but we brought her back and she was just up for it.
"We were high-fiving each other over her back. We had a little tea break and then went at it again. They just don't care."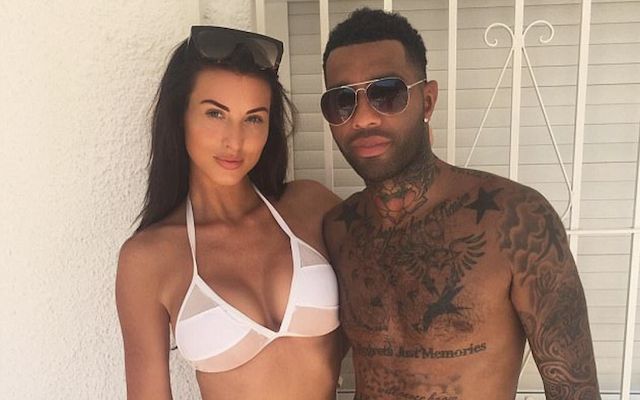 Pennant also told a tale about he was frequently unfaithful to his former fiancee.
He explained: "I went out with the glamour model Amii Grove. I was engaged to her, although she's married to Chris Herd now, who played for Aston Villa. When we went out I got caught cheating at times.
"She said: 'You always do the same thing – you always cheat on me. I want you to prove you're serious and propose to me.' Was that an ultimatum? She said: 'Yes'.
"I was thinking: 'I'd only be engaged, wouldn't mean we're getting married.' I just asked in my living room if she'd marry me. It made her happy that we were back together.
"I gave her a big engagement ring and then she caught me cheating again and that was the nail in the coffin. She auctioned it off on eBay."
Pennant only scored three goals for Arsenal despite being on the club's books for six and a half years.
All three of those goals came during a 6-1 win over Southampton in May 2003, despite Pennant claiming in his book that he was still drunk after partying until 5am the night before.
He said: "I felt as if I was going to die, but I put everything into it, every bit of power I had, every bit of concentration and energy, I put into that, no matter how much I was hurting."