London rivals Chelsea and Arsenal clash at Stamford Bridge on Saturday night.
Chelsea have finished above the Gunners five times in the last six seasons, but which members of the sides' current squads would make it into a combined XI?
Goalkeeper: Kepa Arrizabalaga (Chelsea)
He's not as good as the man he replaced, Thibaut Courtois, but it's safe to say that the most expensive goalkeeper ever – with Kepa costing £71m when he joined from Athletic Bilbao earlier this month, according to BBC Sport – is better than what Arsenal have to offer.
Petr Cech, who was let go by Chelsea three years ago, is over the hill, while the man set to replace him as Arsenal's No 1, Bernd Leno, is little better if at all.
Right-back: Cesar Azpilicueta (Chelsea)
Not as attack-minded as Hector Bellerin but has a much better end product in attacking areas, having provided seven more assists than his fellow Spaniard in the past two Premier League seasons.
Left-back: Marcos Alonso (Chelsea)
Arsenal have problems at left-back. Ainsley Maitland-Niles started the season there but got injured, while Sead Kolasinac was already sidelined.
Nacho Monreal is fit again and could play on Sunday, but he's not getting in this combined XI because Alonso is too good. The Chelsea man is solid defensively, after playing at centre-back earlier in his career, and he is superb going forward – as evidenced by his seven Premier League goals last season.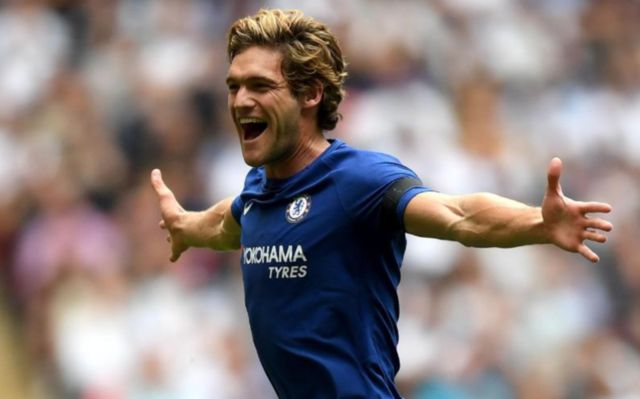 Centre-backs: David Luiz (Chelsea) and Sokratis Papastathopoulos (Arsenal)
Chelsea need to establish who their best centre-backs are this year. Last season, when they played 3-4-3, Azpilicueta was arguably their top central defender, but he has since been relocated to right-back.
Gary Cahill and Andreas Christensen started 47 PL games between them last term, but David Luiz and Antonio Rudiger began the new season in prime position. Luiz, when on form, is probably the main man, especially with his ability in possession.
Arsenal have been very weak in central defence in recent years, with Shkodran Mustafi prone to errors and Laurent Koscielny even more prone to injuries. Sokratis Papastathopoulos was brought in to save the day this summer – costing £17m from Dortmund, per the Daily Mail – and the Greek rock, who has made 79 senior appearances, just edges out Rudiger.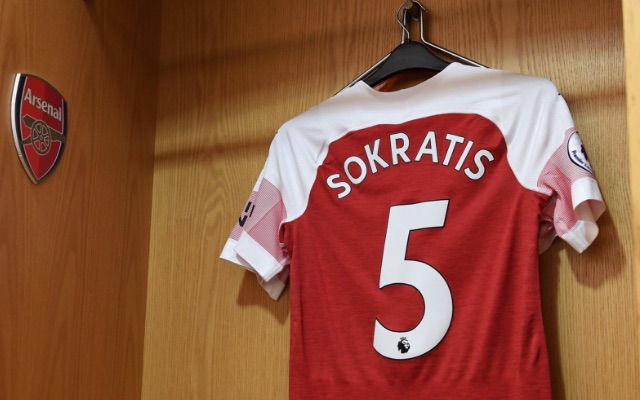 Midfield: N'Golo Kante (Chelsea), 
Jorginho (Chelsea) and Aaron Ramsey (Arsenal)
N'Golo Kante is the best player in the world at what he does. The tireless Chelsea star has unrivalled energy levels and an excellent awareness which allows him to sniff out danger. He and excellent summer signing Jorginho, who is more creative but also solid, will form the base of a formidable Chelsea midfield this season. Both men scored in last weekend's 3-0 win at Huddersfield but their made roles will be primarily defensive.
Aaron Ramsey is a dying breed – the box-to-box midfielder. He is a brilliant all-rounder who offers plenty going forward – 11 goals and nine assists last season – without being considered a luxury player. Arsenal should be desperate to keen Ramsey, who has yet to agree an extension to his current contract which expires next summer. According to the Daily Star, the Gunners remain confident of persuading Ramsey to stay, despite interest from Barcelona and Lazio.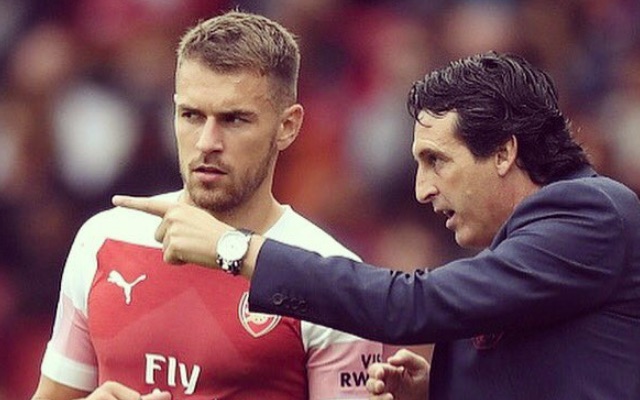 Attacking midfield: Eden Hazard (Chelsea) and Mesut Ozil (Arsenal)
Eden Hazard is one of the best players on the planet, hence the incessant links to Real Madrid. According to The Telegraph, Hazard's fears that his dreams of playing for Madrid have died, but that will not stop him tearing up the Premier League again this season. He only came off the bench for 14 minutes at Huddersfield but stole the show with a fine cameo and registered an assist.
Mesut Ozil is good enough to play for some of the best teams in Europe. That's his problem, though – he needs top players around him and at Arsenal he often shrinks without them. In this fine combined XI, the German could easily reclaim his throne as the Assist King.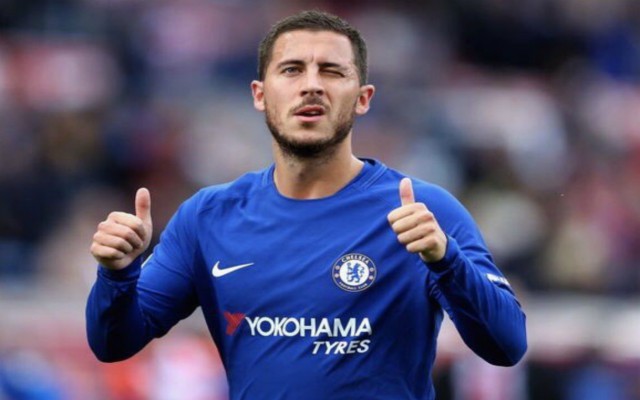 Pierre-Emerick Aubameyang (Arsenal)
It's an easy choice in terms of who leads the attack. Alvaro Morata endured a stinker of a debut season in England, while Olivier Giroud was deemed surplus to requirements at Arsenal in January. Alexandre Lacazette is likely to improve in his second season, as is Morata, but neither man comes close to Pierre-Emerick Aubameyang, who is one truly explosive forward.