Manchester United had a stinker at Brighton and were beaten 3-2 by the Premier League minnows on Sunday.
There was not a lot for Red Devils fans to cheer, but a few optimists managed to find a positive after Luke Shaw set up Romelu Lukaku for what proved to be nothing more than a consolation goal.
Lukaku was not the positive though. Many supporters seemed pleased that the goal was created by Shaw, meaning the left-back has now scored and assisted in two Premier League matches this season, after netting in last weekend's 2-1 win over Leicester.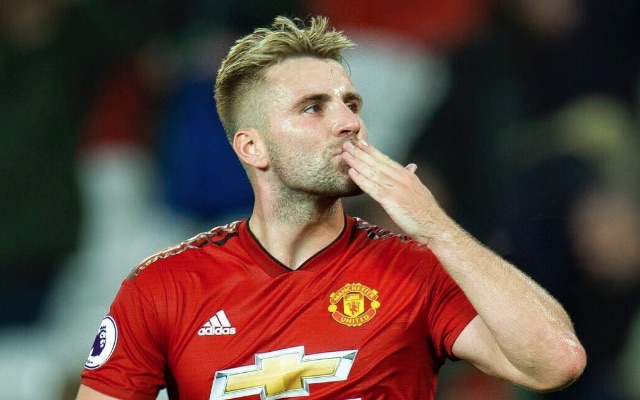 Shaw has had to battle lots of criticism since moving to United from Southampton in 2014.
Some of that criticism has been quite personal, relating to his weight among other things.
So Shaw could do with all the support he can get, which is why some of the tweets below may well mean a lot to him.
As you will see though, they are not all positive.
While some fans praised Shaw's contribution, others continued to slate him for poor positioning and, once again, supposedly being fat.
Luke Shaw has been our best player so far. Pogba being Pogba… Always trying to do too much.

— Fola (@misafola) August 19, 2018
Luke Shaw is looking like Luke Shaw When he played for Southampton
Brilliance

— Liam Cue® (@Liampie_) August 19, 2018
I would just like to say that Luke Shaw is a star

— Shak (@NotShak) August 19, 2018
Luke Shaw with a goal and an assist in the first two games ?

— DILLINGER ? (@DillanMUFC) August 19, 2018
Luke Shaw starts he season with a Goal and Assist in the opening two games! ??? #MUFC pic.twitter.com/cXQtBuIxnA

— Manchester United (@ManUtds_News) August 19, 2018
Where is luke shaw meant to be playing??? Too busy thinking about what side order he's gonna have with his @dominos the fat cunt

— Matty (@SykesMatty) August 19, 2018
Luke shaw pushes up too much which means Lindelof gets dragged over to the left leaving a massive gap for Brighton to attack into

— Mr. J Baptiste (@JoshuaBaptiste7) August 19, 2018
#BHAMUN I wouldn't want to be Luke Shaw or Martial now
The presser will be all about them.

— KukuWaKienyeji (@musakulu_amu) August 19, 2018