Despite being one of the biggest clubs in the world, Zinedine Zidane never really fancied a move to Manchester United during his time as a player back in 2001.
As per the Manchester Evening News, World Cup winner and French international Zidane said in 2001 that "as for the interest from Man United, they are without doubt one of the biggest clubs in Europe. But my interest in Spain is very strong."
Zidane also then said: "I was quite interested (in joining United in 1996). Now it's quite different. Even if Manchester United are interested, Juventus don't want to let me go. And personally I feel now that if I leave Italy my main ambition will be to play in Spain, rather than in England."
MORE: Zinedine Zidane tells Manchester United players he's confident of replacing Jose Mourinho imminently
We're sure United fans would've loved to see Zidane join their side back in the day, however we bet that there are some who are still keen to see the Frenchman join the Red Devils, but as a manager, not a player.
Manager Jose Mourinho has somewhat struggled to impress all of the club's fans since his arrival in the summer of 2016, despite him spending big on players like Paul Pogba and Romelu Lukaku.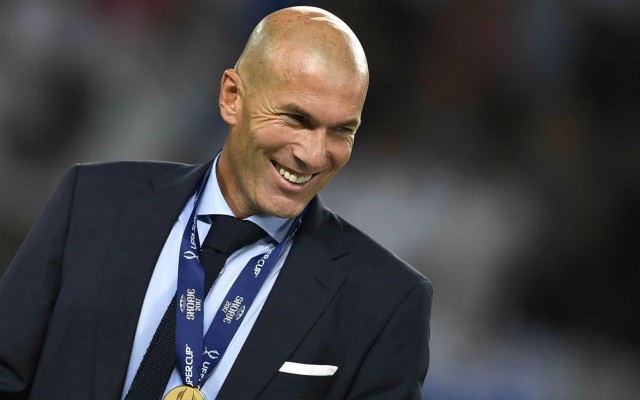 Zidane showed he's one of the best managers in the world during his time with Real Madrid, as he was he brains behind the club becoming the first side ever to win three consecutive Champions League trophies.
The former Los Blancos player left the club this summer and is currently out of work, and we're sure there are United fans out there desperate to see him take over from Mourinho when the former Chelsea boss finally departs from Old Trafford.
Only time will tell if Zidane does finally end up being a part of Man United, something that didn't ever look likely when he was a player if his words are anything to go by.