Liverpool goalkeeper Alisson has explained how a detailed chat with Jurgen Klopp convinced him to seal a transfer to the Reds over other suitors this summer.
The Brazil international has been an exciting purchase for the Merseyside giants, keeping three clean sheets in his first three Premier League games to help the club to a 100% start to the 2018/19 season.
After reaching the Champions League final last season and only losing out due to two major clangers from 'keeper Loris Karius, it looks a huge coup by LFC to bring in a shot-stopper as good as Alisson.
As noted in his interview with ESPN, the 25-year-old was also a target for other big clubs like Chelsea and Real Madrid, but he's explained how a chat with Klopp swung it for him in terms of making his decision.
"[Klopp] is a person who gives himself 100 percent to what he is doing," Alisson told ESPN.
"The chat I had with him [before joining Liverpool] is one of the things that left me more calm.
"He showed his interest in having me, not only the club's interest but also his. It was a long interview despite my staggered English, but we understood each other well.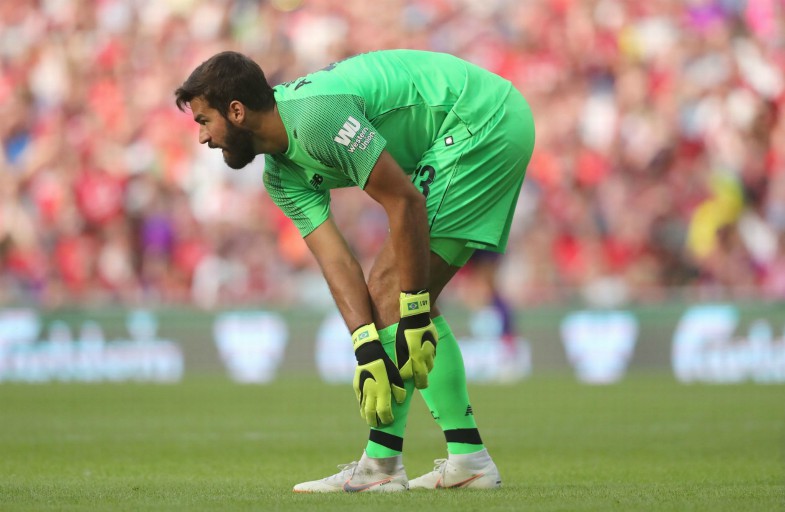 "He told me about how he works, how I would fit into the squad, how I also could grow personally here. He told me a little bit about the project — a project with a winning mindset.
"Now that I am inside I am aware that everything he told me is a reality."
Liverpool fans understandably love Klopp for the superb work he's done at the club in just a few years.
 Loading ...
Inheriting a dysfunctional side from Brendan Rodgers that had had to cope with departures of big names like Luis Suarez and Raheem Sterling in quick succession, the German tactician has rebuilt a superb squad that surprised many by making the Champions League final last season.
With their manager helping them lure more statement signings like Alisson and Naby Keita, they're surely among the favourites to run Manchester City close for the title this season.