Arsenal legend Martin Keown has told Jose Mourinho the two things he must do to prevent a full-on meltdown at Manchester United.
The Red Devils have had a poor start to the season, losing two of their first three Premier League matches to spark talk that Mourinho's job could be on the line.
The Daily Mail recently reported that the Portuguese could be sacked as early as this weekend if the team loses again in their next match at Burnley.
It certainly doesn't look encouraging for United fans, with many likely to be aware of how things seemed to fall apart in a similar way in Mourinho's last job at Chelsea.
Keown believes it's important for the 55-year-old to now give his players more confidence instead of contributing to their down-fall with the way he reacts to bad situations.
The former Gunner also believes Mourinho needs to stop playing up to the press and do his best to ignore all the media attention his side receives.
'One of Mourinho's main problems is that sometimes he is too honest,' Keown told the Mail.
'He honestly felt in the summer that if Manchester United did not buy more players, the group would not be good enough to win the league. Results have endorsed that view.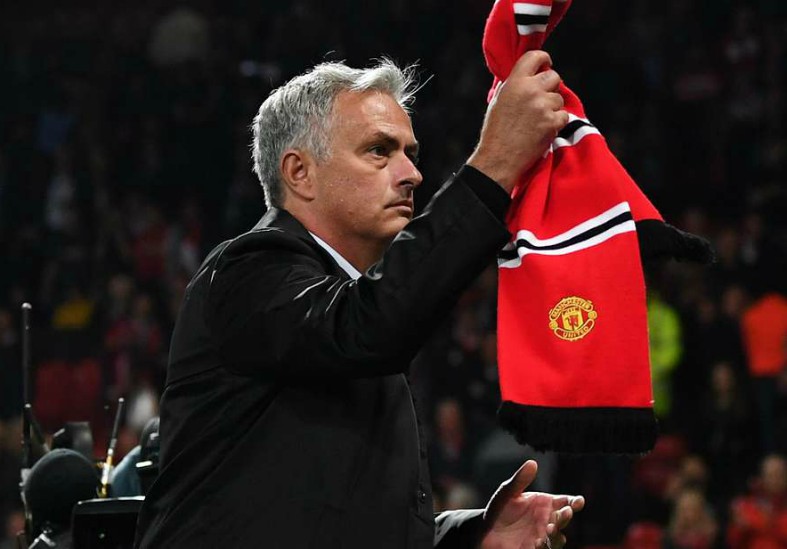 'As a player, it is much easier to get through a difficult period with the support of your manager.
'The United fans have shown Jose the way forward. Even after a 3-0 defeat at Old Trafford, the supporters were applauding him.
'Mourinho has to give that same level of support to his players. When Victor Lindelof hit that back-pass from which Tottenham almost scored, you could see his manager spinning away in disdain on the touchline.
'Going forwards, Mourinho has to fight the temptation to do that when his players make mistakes.
 Loading ...
'He needs to ignore the media. He doesn't need to keep reminding us about what he has won. It is as if he is pointing to his past successes to prove that he is not the problem.'
This would certainly mark a change from how Mourinho has behaved previously, but while in the past it brought him great success that no longer looks the case, so it does seem clear he needs to change the way he deals with poor patches as they now just seem to escalate out of all proportion as they did at Chelsea, and to a lesser extent at Real Madrid before that.