Sergio Ramos has give his view on who deserved to be crowned UEFA's Men's Player of the Year last week, and it isn't former teammate Cristiano Ronaldo.
According to Football Espana, the Los Blancos star has been speaking about the award, stating that "I do not think Cristiano is unhappy because Modric won the award. Maybe he is unhappy because he did not win it, but not because a team-mate did instead. I think if there is one player who deserves this award then it is Luka."
MORE: Real Madrid and Barcelona to rival each other in race for 21-year-old Brazilian starlet
We're sure Modric would be delighted to hear Ramos say this, as it surely would've been disheartening to hear his club's captain say he didn't deserve to win the accolade.
Modric was, in a lot of people's opinions, the rightful winner of the award, as he picked up both the Player of the Year and Midfielder of the Year last week.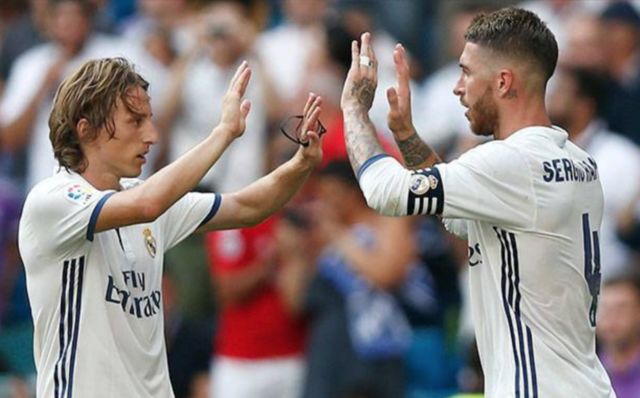 The former Spurs maestro has been one of the best players on the planet this year for both club and country.
The 32-year-old was instrumental in his side lifting their third consecutive Champions League title in May, with his performances for Croatia in the World Cup also showing just why Modric deserves any award he receives this year.
The midfielder played a huge role in helping his country reach their first ever World Cup final in Russia, however his presence wasn't enough to help them win it, as France beat Croatia 4-2 in the final.
Modric definitely deserves to win the award in our view, and it's nice to hear Ramos is on the same page!