To get you through the boredom of the international break, CaughtOffside have put together a list of nine interesting stats showing things that had never happened in the Premier League before this season.
Featuring history made at Manchester United, Liverpool and Tottenham, it's been an interesting start to the 2018/19 campaign, promising plenty more intrigue and drama in the months to come.
MORE: Yet another Manchester United player is considering his future because of Jose Mourinho
With help from Opta and some of our research, here's nine of the most interesting things we've found to have happened for the first time so far this season…
1) Harry Kane scoring in August
He's FINALLY done it – Harry Kane, who had famously never started seasons well, has actually scored in the month of August for the first time.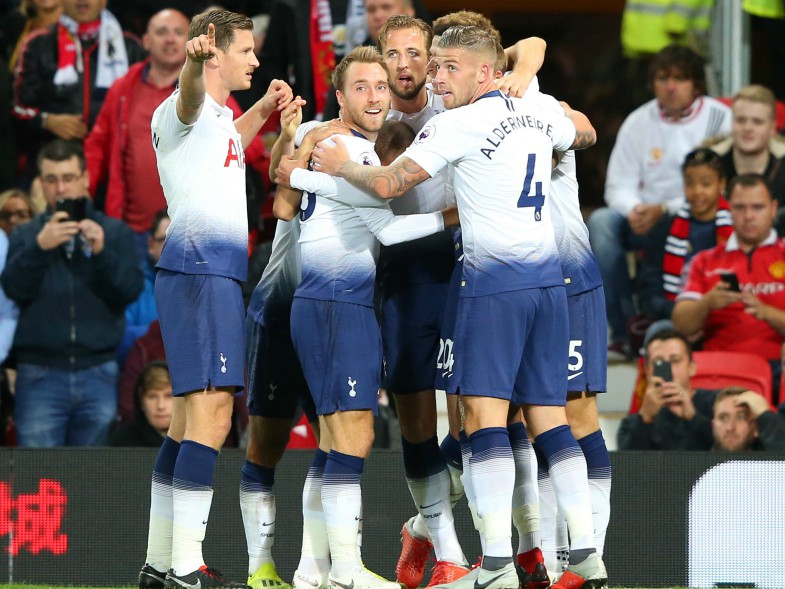 The Tottenham goal machine now has the added advantage in the Golden Boot race this term by actually getting in on the act in front of goal earlier than usual, so who knows how many he'll end up with this season?
Kane netted his first August goal against Fulham in Spurs' second game, and followed that up with a superb header in his next match – the 3-0 win away to Manchester United.
2) Luke Shaw scoring at all
Luke Shaw also scored his first goal in August, and his first professional goal overall, which came in Manchester United's opening day 2-1 win over Leicester City.
It was also a pretty excellent effort as well, with the England left-back flicking the ball around his opponent before steering it in on the half-volley.
Shaw has been one of United's best performers overall, and this breakthrough goal was well deserved.
3) Liverpool's 100% start
Incredibly, Liverpool have won all four of their opening four games for the first time in the Premier League era.
Not since the 1990/91 season have the Reds managed a 100% start like this, and that was before the English First Division became the Premier League as we know it now.
LFC fans will hope this is the sign of a new era of success at Anfield, though there's a long way to go yet.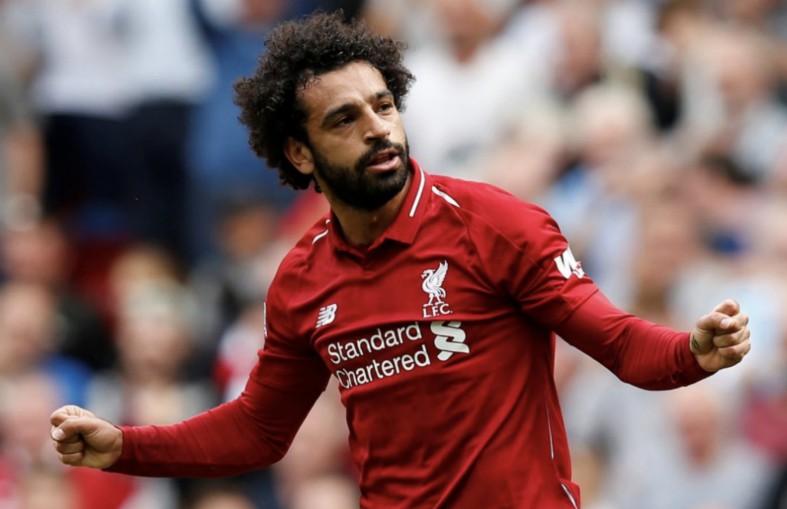 Loading ...
4) And Watford's
Watford have also won their opening four games for the first time in the Premier League.
In fact, it's the first time they've ever done it in the top flight, having achieved it just once before when they were in the second tier.
And then there's this spooky stat…
Just saw this on reddit – In 2014/2015, Leicester finished 14th, with 41 points and a record of 11-8-19. The following season they won the title. Last year, Watford finished 14th with 41 points and a record of 11-8-19.

— Mark Brus (@mbrus88) September 3, 2018
5) Jose Mourinho's worst home defeat
According to Opta, the 3-0 home defeat to Tottenham was Jose Mourinho's worst ever as a manager.
3 – @SpursOfficial's win tonight marks Jose Mourinho's biggest ever home defeat as a manager in any competition. Trounced. #MUNTOT pic.twitter.com/S5vXMCEpdo

— OptaJoe (@OptaJoe) August 27, 2018
That's right, the Red Devils manager had never before lost a home game by a three-goal margin in any competition ever.
That's a pretty impressive record that's come to an end for the Special One, who just doesn't look quite as special anymore…