Real Madrid star Marco Asensio is reported to have rejected the opportunity to take Cristiano Ronaldo's old number 7 shirt at the Bernabeu this season.
In a surprise move, COPE report that Asensio turned down the prestigious shirt number, which ended up going to summer signing Mariano Diaz instead.
Not much more detail is given than that from the Spanish source, but one can imagine Asensio didn't want the pressure of replacing Ronaldo in that way.
The 22-year-old attacking midfielder has shone as one of Europe's most exciting young players in recent times, though he hasn't always had the opportunity to start regularly for Madrid.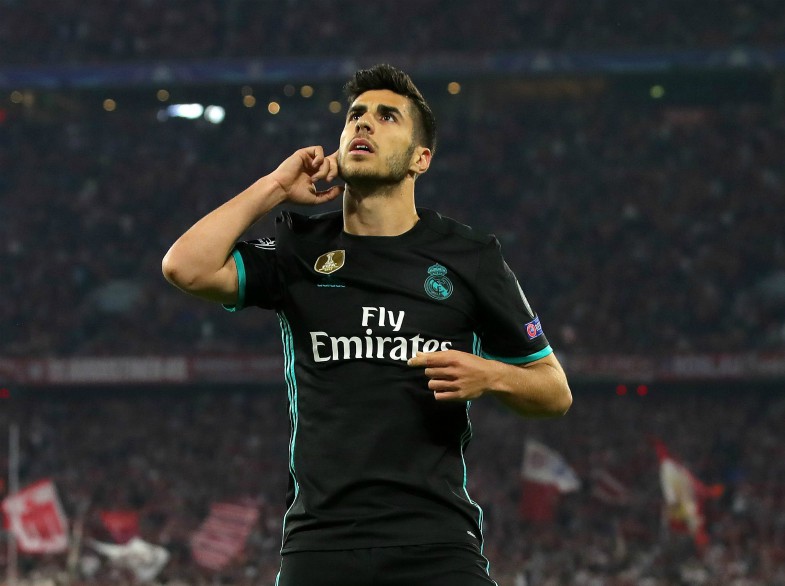 Perhaps with Ronaldo gone after his summer switch to Juventus, Asensio fancies his chances of becoming more of a key player for his club, and wants to focus solely on that without the added pressure of drawing comparisons with the Portuguese superstar and being put up as his successor.
 Loading ...
This will of course be big pressure on new signing Mariano, who shone at Lyon last season after initially starting out with Real.
Many will perhaps be surprised Los Blancos didn't splash out on a bigger name to fill the void left by their all-time leading scorer Ronaldo.