Lionel Messi has given Barcelona the green light regarding the three-man shortlist of replacements for manager Ernesto Valverde that the club have drawn up.
This is according to Don Balon, who note that the Blaugrana are preparing themselves incase Valverde decides to leave the club in the near future, and that they're drawn up all three of Laurent Blanc, Ronald Koeman and Michael Laudrup as possible replacements for the Spaniard.
MORE: Lionel Messi prevented Barcelona from selling this crucial Blaugrana superstar over the summer
This news should be slightly worrying for Barca fans, as Blanc is the only manager on that shortlist that has any real experience of managing a top European club.
Both Koeman and Laudrup's biggest jobs came when they were in charge of Everton and Swansea respectively, two clubs that are nowhere near the level of club that Barcelona are.
Laurent Blanc did have a successful spell in charge of French giants PSG, with the Frenchman helping the club win a total of 11 domestic trophies during his three-season stint in Paris.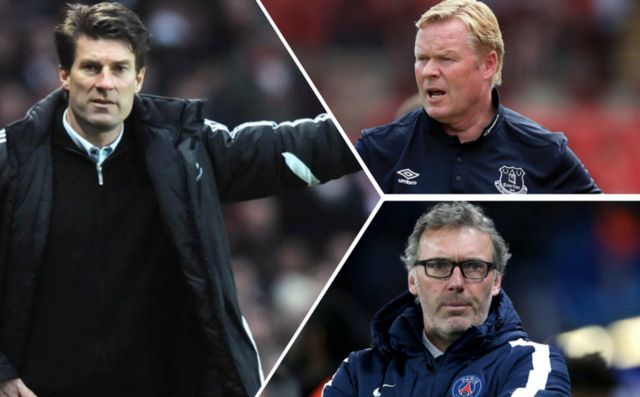 Barca fans would surely want Valverde to stay at the helm at the Nou Camp, as the former Athletic Bilbao manager has done a superb job since arriving at the club last summer.
The 54-year-old oversaw the club win both La Liga and the Copa Del Rey in his first season in charge, with the club only losing three games in all competitions over the duration of the campaign.
However, if Valverde does shockingly leave, we may very well see one of the aforementioned managers toke over the reigns in Catalonia, especially seeing as Messi's given them his backing.