Paul Pogba is not the one to blame for his dip in form for Manchester United in comparison to his performances for the French national team, according to legendary midfielder Claude Makelele.
The 25-year-old has badly struggled to reach top form in a United shirt, barely looking the same player that shone at Juventus since his move to Old Trafford in 2016.
We saw glimpses of the best Pogba again this summer as his fine performances helped France win the World Cup in Russia, with the Red Devils ace scoring in the final victory over Croatia.
Makelele feels the style of play at United is one thing that puts too much pressure on Pogba to perform, and also suggested he needs more from the rest of his team-mates.
The former Chelsea man knows how demanding it can be to play under United manager Jose Mourinho, who coached him during their time together at Stamford Bridge.
Makelele admits Mourinho may also need to adapt his management style to this new generation as he tries to explain what's gone wrong for both United and Pogba.
'At Chelsea he had players like me, John Terry, Frank Lampard. Now it is different. This generation is not the same,' Makelele told the Sun.
'It has made him tired. He has gone through generation after generation after generation of players.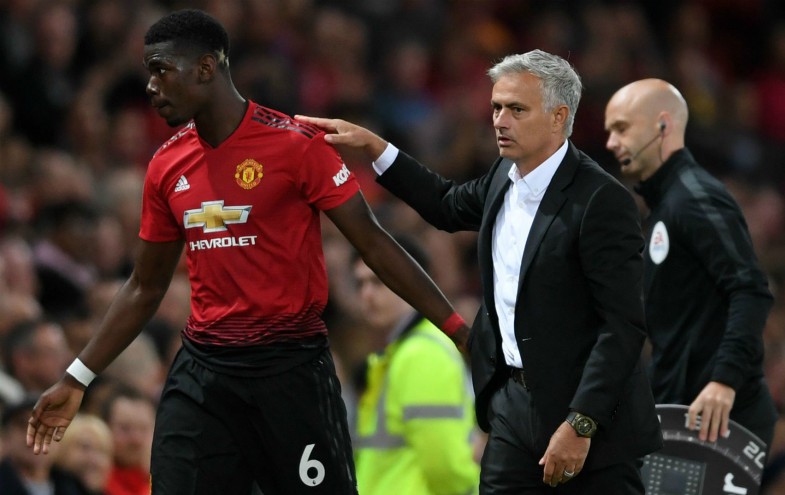 'Each one is different and maybe he misses the earlier generation.'
On Pogba, he said: 'When I look at the Paul Pogba who plays for France and the one I see wearing a United short, it is clear the system is different.
'With France, the system is about position, counter-attack, fast players. But United have more possession and they are trying to get Pogba to create more and give more assists and score goals as well. It's too much for him.
 Loading ...
'You have to ask him if he is happy to stay but with Mourinho you need to learn more about the way you need to be.
'Pogba is a great player but he cannot play alone. He needs team-mates around him to make success.'