It's no surprise to hear that some football fans are calling for Jose Mourinho to leave Man United given the poor start his side have made in the Premier League this season. 
With the former Chelsea boss yet to deliver the Premier League title to Old Trafford despite having spent a huge amount of money, and with the Red Devils losing two of their four league games this year, Mourinho's doubters are seemingly being proven right.
MORE: Zinedine Zidane fires WARNING to Jose Mourinho as Manchester United speculation hots up
Some have called for Mourinho to be sacked and be replaced by former Real Madrid player and manager Zinedine Zidane, a coach who did wonders during his two-and-a-half year spell with Los Blancos.
The Frenchman oversaw his Real side win three consecutive Champions League titles during his time with the club, a feat that any other manager in history is yet to achieve.
Zidane definitely seems like he could be a front-runner in the race to replace Mourinho should the Portuguese coach be sacked, however, there are some reasons as to why United shouldn't get rid of the 55-year-old just yet.
So, we here at CaughtOffside have picked out five reasons as to why United should refrain from sacking Mourino and bringing in Zidane, at least for the time being….
Experience
It's hardly rocket science to see that Mourinho is a much more experienced coach than Zidane, which is a given considering the fact he's nine years older than the Frenchman.
Zidane has only had one job as a manager, albeit a very successful one, and it would be jumping to conclusions by saying that he is one of the best coaches in the world.
The former Real and Juventus midfielder would need to prove himself at more than one club, like Mourinho and Pep Guardiola have, in order to be classed as one of the best managers on the planet.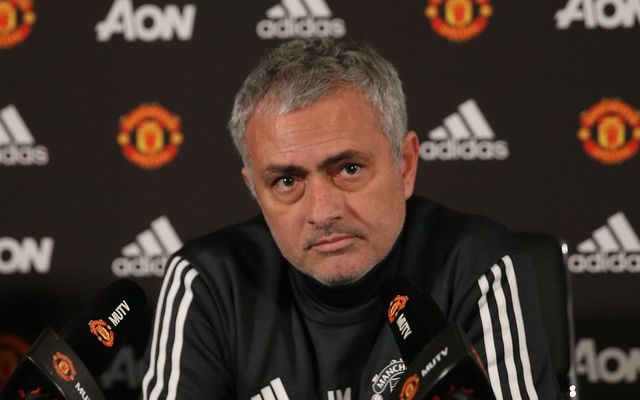 This is an area Mourinho excels in, as the United boss has had huge success during his stints in charge of Inter Milan, Porto, Chelsea and Real Madrid, with the 55-year-old winning the Champions League with two of those four clubs.
There aren't many more successful or experienced bosses in world football than Mourinho, a factor that the Red Devils manager has in his favour in the argument about whether he should be replaced with Zidane or not.