Manchester United legend Gary Neville has slammed the idea of manager Jose Mourinho being a spent force in the game as 'nonsense'.
The former Red Devils defender believes he's seen some encouraging signs from his old club in their last two games, even in the 3-0 home defeat to Tottenham when they started the game brightly.
Neville is known for being very frank and honest with his analysis and punditry, even against his old club United.
However, he isn't having it that Mourinho could be 'finished' at this level despite talk that the Portuguese seems to be entering into something of a decline.
Things ended badly for the 55-year-old in his last two jobs at Real Madrid and Chelsea, and he hasn't really fulfilled expectations at United so far.
Many will argue he won three trophies in his first season, but they were minor pieces of silverware and the team also finished 6th in the Premier League that term – their second lowest finish in the Premier League era.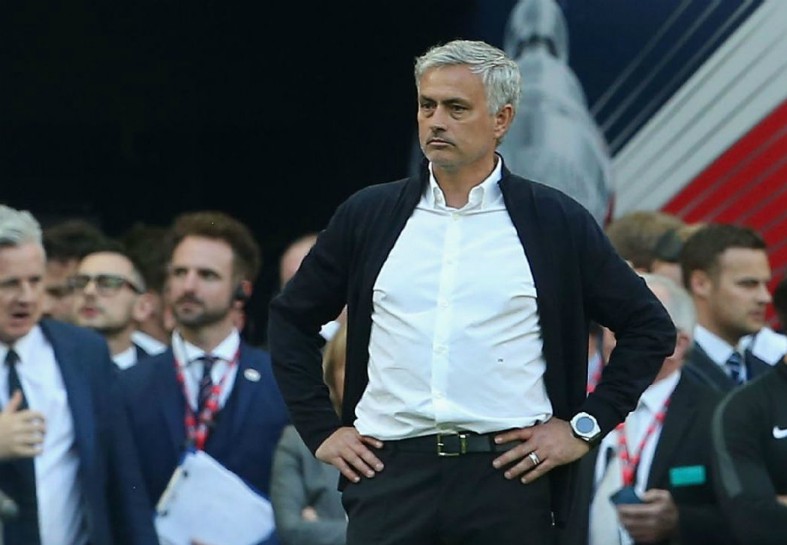 Neville explained his reasoning in an interview with the Times, saying: 'Even Sir Alex Ferguson, from 2003 to 2006 when we didn't win the league and people said he had lost it, end of an era, he's finished.
'I think Jose is a brilliant manager and, in a 25-year career, young managers will emerge, people will ask questions if you aren't successful.
 Loading ...
'He's having a more difficult time, but finished? I genuinely think that's a nonsense.
'Believe it or not I liked the Tottenham game, certainly the first 40 minutes. I watched (the win over) Burnley and thought it was really good. I am hopeful they have turned a corner.'