Manchester United are reportedly preparing a £50million transfer bid for Ajax midfielder Frenkie de Jong this January after scouting the player.
The Netherlands international, 21, looks one of Europe's brightest prospects and has been linked by various sources with a number of top clubs in recent times.
It seems United are the latest to join the running, which makes sense given their needs in midfield, as well as with De Jong's versatility meaning he could also do a job in defence if needed.
According to the Sun, the £50million-rated starlet is now set to be the subject of a United approach in the winter following a difficult summer in the transfer market, and the club could possibly use their connections at Ajax to help them get the deal done.
Former Red Devils goalkeeper Edin van der Sar is now CEO at the Dutch giants, so Jose Mourinho and co. will surely try to exploit that as much as possible.
A club source told the Sun that United were impressed after taking a closer look at De Jong after they initially heard 'rave reviews' from elsewhere.
'The club decided to take a look at him as they have been getting rave reviews from elsewhere,' the source said.
'Jose and the staff like the look of him. He can play in a few different roles and he looks comfortable wherever, which is a big plus.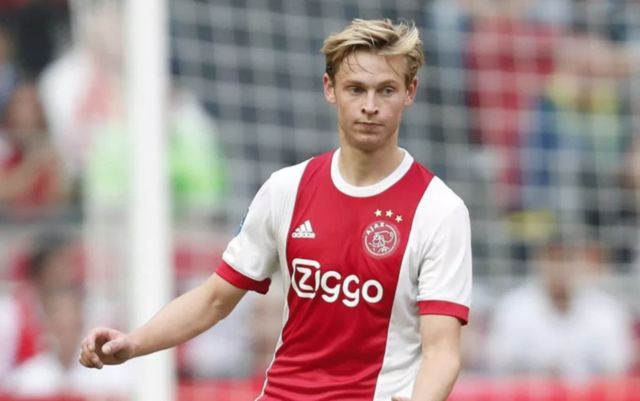 'The scouts were already sure he is the real deal but his display against France only intensified that belief even further.
'He is a top class talent and it is clear to see why so many of the big teams in the Premier League and around Europe want him.'
This all sounds very promising for United, who could perhaps do with snapping up the best young talent in the world again after a few misjudged recent efforts in the transfer market.
Big-name signings like Paul Pogba and Alexis Sanchez have largely flopped, so it may be time for MUFC to try a different approach and stop simply chasing the big names, but go for smart purchases to improve the team in the long term.